Discussion Starter
•
#1
•
Updated at 2:30 p.m. ET on February 10, 2020.
One day last fall, I sat down to create a new Facebook account. I picked a forgettable name, snapped a profile pic with my face obscured, and clicked "Like" on the official pages of Donald Trump and his reelection campaign. Facebook's algorithm prodded me to follow Ann Coulter, Fox Business, and a variety of fan pages with names like "In Trump We Trust." I complied. I also gave my cellphone number to the Trump campaign, and joined a handful of private Facebook groups for MAGA diehards, one of which required an application that seemed designed to screen out interlopers.
The president's reelection campaign was then in the midst of a multimillion-dollar ad blitz aimed at shaping Americans' understanding of the recently launched impeachment proceedings. Thousands of micro-targeted ads had flooded the internet, portraying Trump as a heroic reformer cracking down on foreign corruption while Democrats plotted a coup. That this narrative bore little resemblance to reality seemed only to accelerate its spread. Right-wing websites amplified every claim. Pro-Trump forums teemed with conspiracy theories. An alternate information ecosystem was taking shape around the biggest news story in the country, and I wanted to see it from the inside.
The story that unfurled in my Facebook feed over the next several weeks was, at times, disorienting. There were days when I would watch, live on TV, an impeachment hearing filled with damning testimony about the president's conduct, only to look at my phone later and find a slickly edited video—served up by the Trump campaign—that used out-of-context clips to recast the same testimony as an exoneration.
Wait
, I caught myself wondering more than once,
is
that
what happened today?
As I swiped at my phone, a stream of pro-Trump propaganda filled the screen: "That's right, the whistleblower's own lawyer said, 'The coup has started …' "
Swipe
. "Democrats are doing Putin's bidding …"
Swipe
. "The only message these radical socialists and extremists will understand is a crushing …"
Swipe
. "Only one man can stop this chaos …"
Swipe
,
swipe
,
swipe
.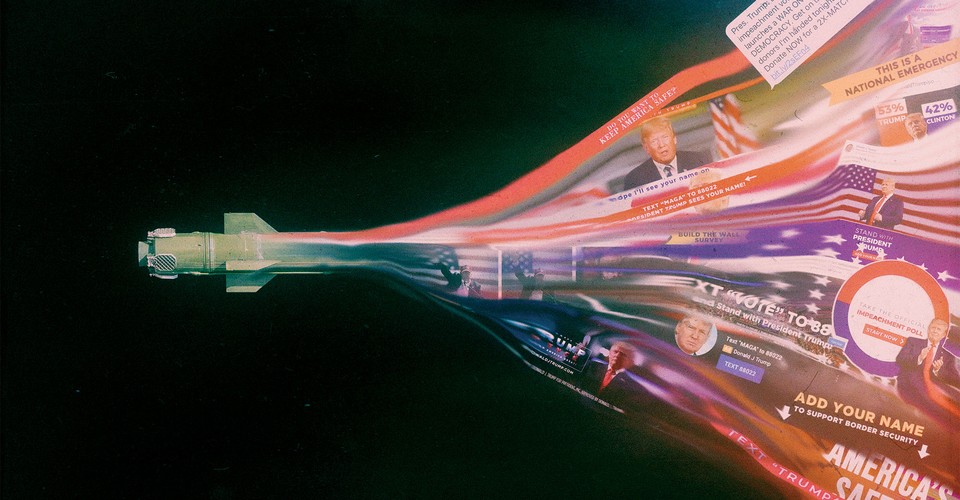 How new technologies and techniques pioneered by dictators will shape the 2020 election
www.theatlantic.com