Discussion Starter
·
#1
·
Ok here goes....my buddy had a sbc 434 stroker which ate 2 rod bearings.
He bought the short block assembled. Unfourtally the cam didnt clear the rods so he bought a set of "carrillos". Which he ended up eating the 2 rods on. This happened last spring....flash forward to now.
Im trying to clear out my gagrage of his old parts (he has no garage). Im looking at 3 sets of 8 rods.
The 1st set are matching chinese rpm y6000. No questions there.
But the other 2 sets are miss matched. And only 2 have p/n's
Picture #1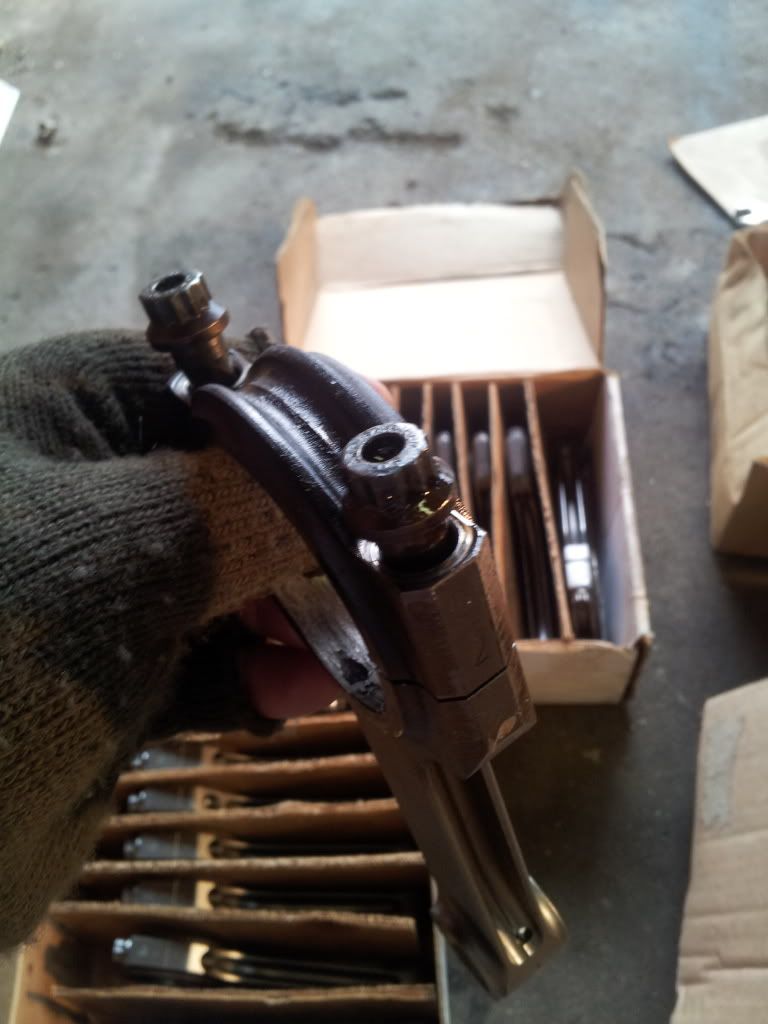 Picture #2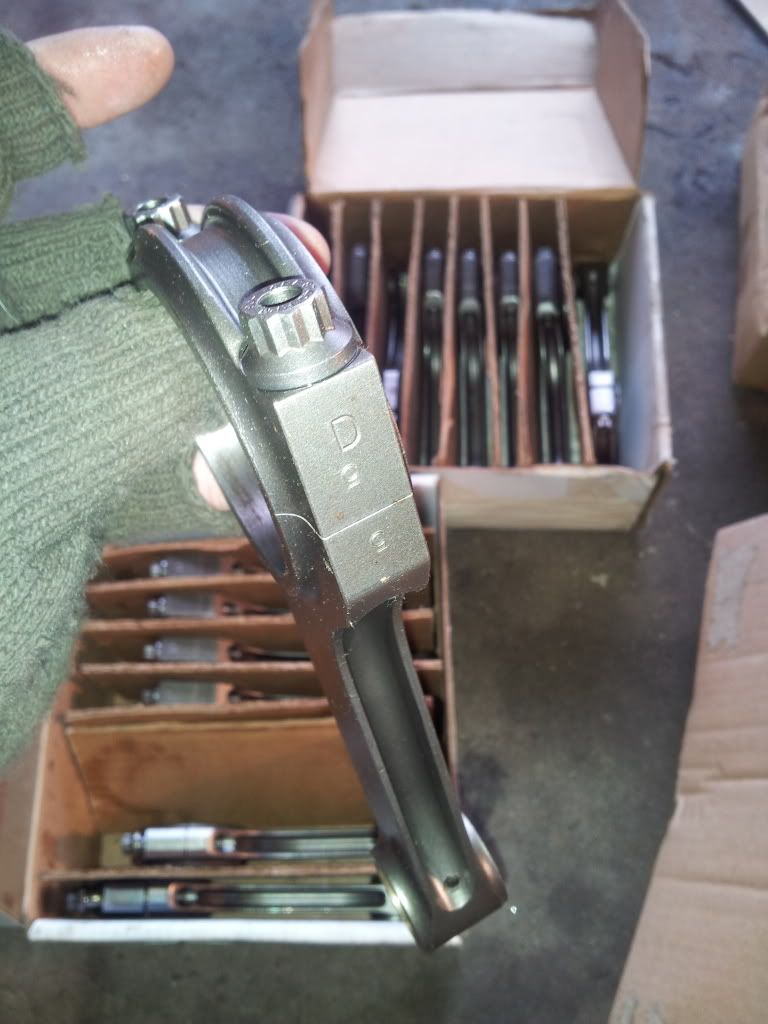 Rod #1 has a groove on the cap and side of rod
Rod #2 has no grooves
2 of the grooved rods have a 23699 dot etched into them
Please help......