Discussion Starter
•
#1
•
After the last update we made a trip to the local track with a new tuneup and damn did it turn into one mean sob. THe track was having none of it and it seemed like one of those days where it just wasn't your day. This was later confirmed by a nitrous hiccup that took out a couple dzeus fasteners.....no biggie right? Quick fix and we'll be back next week....or so we thought.
So some new dzeus rails turns into....hmm maybe a facelift is in order? Well #### if we're doin that might as well move the cell up front and save weight. Well now that we're saving weight we might as well put some doors on it. Hey if we're shedding some weight maybe we should go ahead and add another kit,right? I mean isn't that how your supposed to do it? Ok maybe not but that's how Travis thinks at least.....ok so I won't put all the blame on him. I'm guilty of being up all night at work browsing the net tryn to find the latest and greatest and callin him in the morning on it. By the time I wake up he's already ordering whatever it may be or so it seems. So that brings up to where we are today....
Nothing like a lil ole 8.2 deck intake with a couple foggers on it.
if we don't run 5.30s with this then were doin something wrong. Thanks to Monte Smith for this setup I'm sure he was scratching his head wondering what have got himself into with this one.
Then it was off to our buddy Jay's shop to get the front end mounted and setup. Very happy with the work and small little details he puts into his work.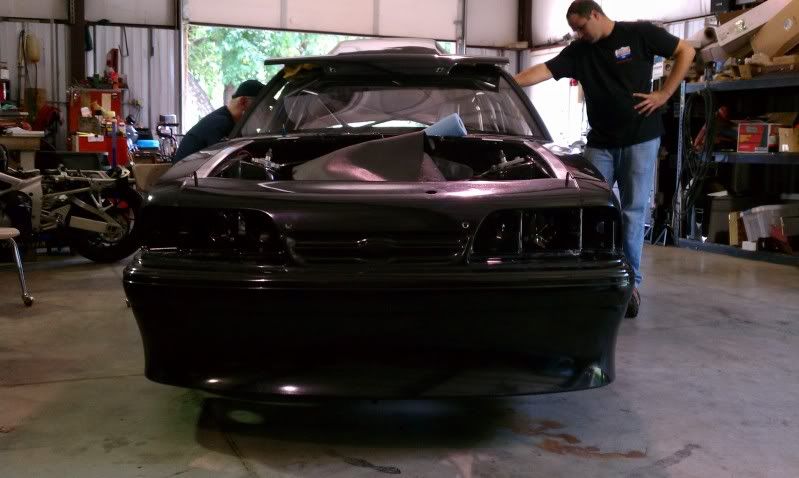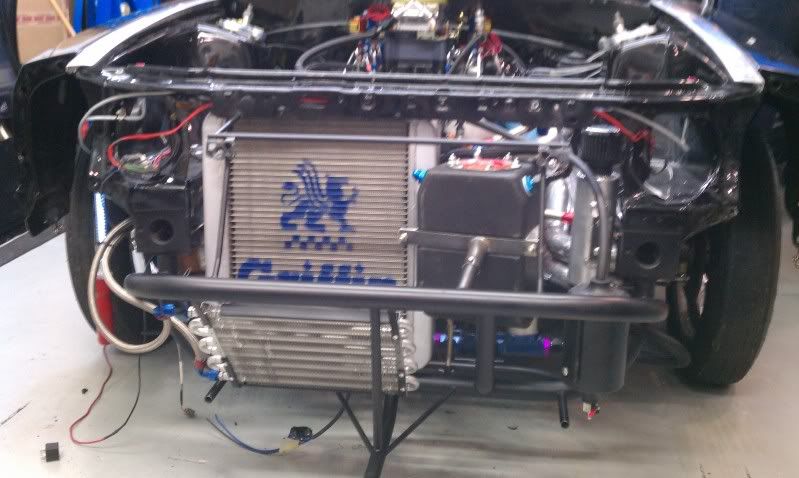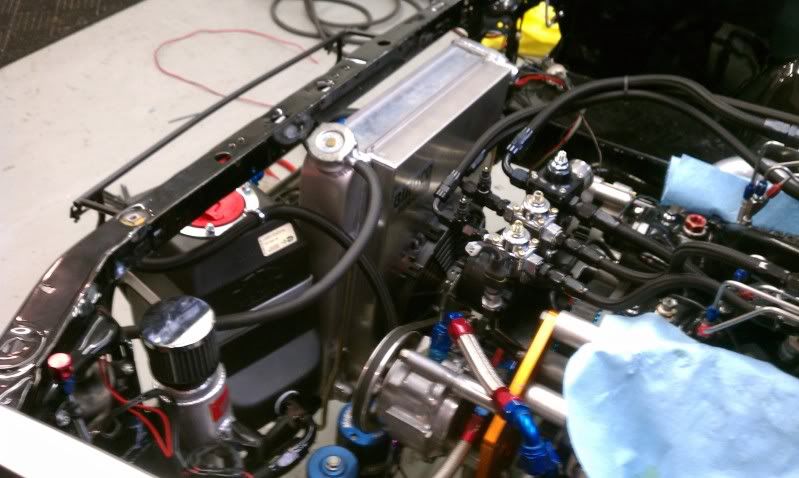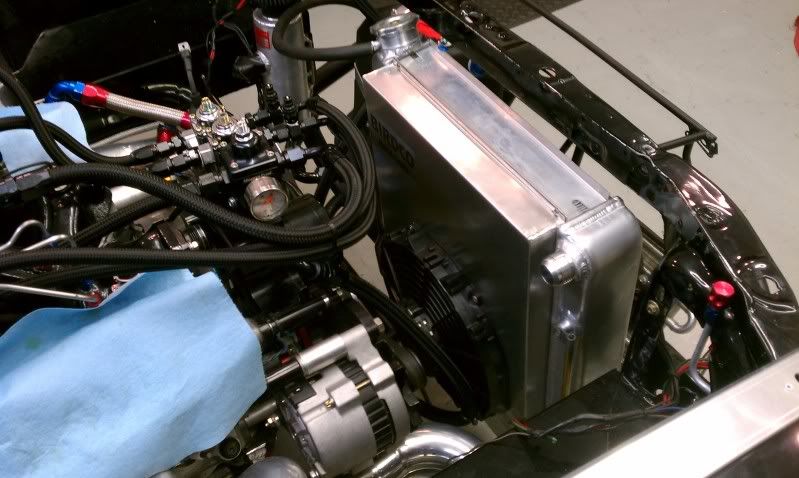 Thanks to Induction Solutions for the gauges and fittings we got. Great customer service and fast shipping.
Thanks to Dan Schoneck for making the products he does and the high quality of his work. Can't wait to get some paint back on this sucker.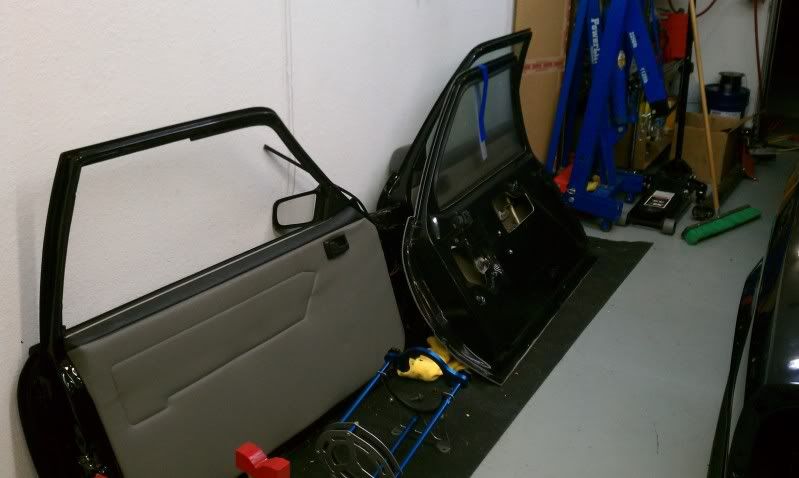 Also want to thank Trevor Stripling (strych9) for his products and all the help and advice he' given to us. Unfortunately I can't post any pics of the G14 classified products we use or don't use
So this is how she sits today in primer thanks to Pj for all his work. It's always good to be friends with a paint and body expert. Well unless your the paint and body expert
btw he does free body work and wanted me to give everyone on Yb his # 512-867-5309