Discussion Starter
•
#1
•
I'm sure some of you have some scars from accidents, medical reasons or whatever. Lets see them.
Me, I have three nasty ones. One on my lower right stomach from when my appendix ruptured 4 years ago. Ended up with gangrene and a bunch of tissue and part of my intestines need to be removed.
Also have an extremely bad one on my lower right leg from a snowmobile accident that happend about 28 years ago. My right leg was pulled up into the track assembly on an old Polaris TX340. I think that's what it was. Both bones were broken and my leg was nearly amputated. I have another scar on my upper inner left leg where doctors removed a muscle and grafted it onto my right leg so I could use my foot.
I am very fortunate to have had great doctors for my severe leg injury. I walk without any issues and wear shorts in the Summer. I tell kids I was bit by a shark when they ask me what happend.
Appendix aftermath: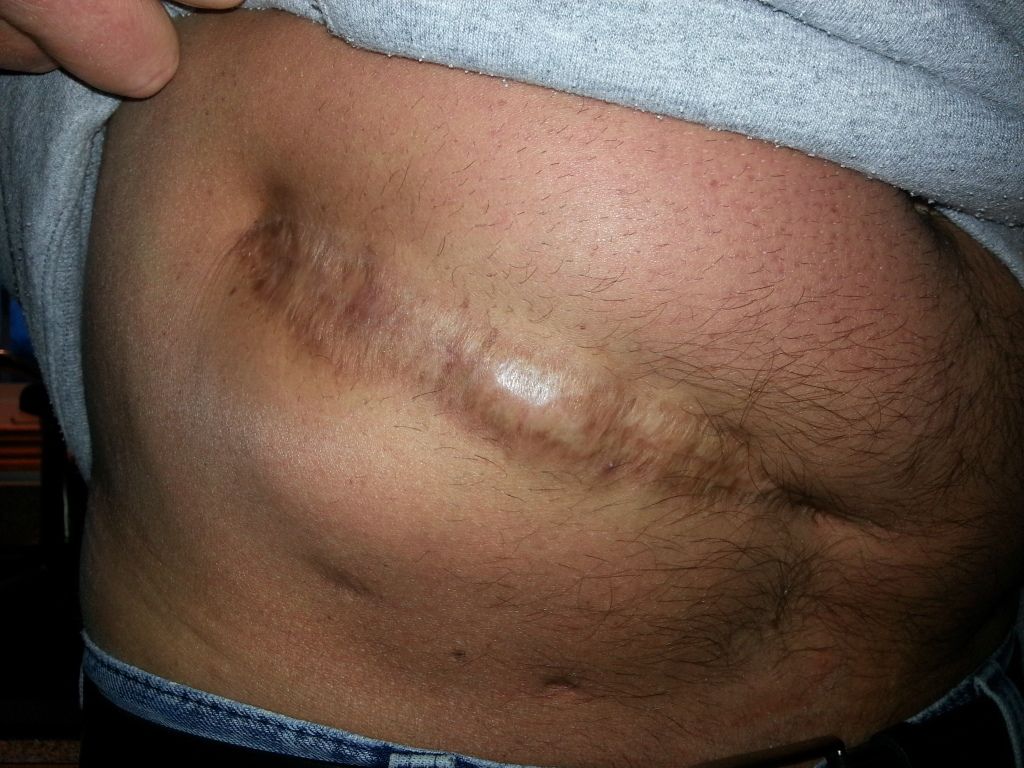 Leg:
Sensitive content, not recommended for those under 18
Show Content