·
Outrunning the Big Blocks
OK racers ,get ready . San Antonio Raceway will be hosting a "All Out Big Money Bash" on June 10th and 11th 2011 and it will be televised on San Antonio Drag Wars which airs on KCWX Channel 2.
This race is designed to take the average grass roots racer and give them a big reward for their efforts and showcase them on tv. Early registration will open for 400 racers on Feb 15th.
You can go to
www.sanantonioraceway.com
to pre register.
We will have RV parking and vendor spots available along with possible marketing opportunities for your company to cross promote with San Antonio Raceway at this event.
Remember there will be 400 spots available for racers and it is first come, first serve.
Fastest 16 door cars on the property
5000.00 to win 2500.00 ru
plus 4 heads up classes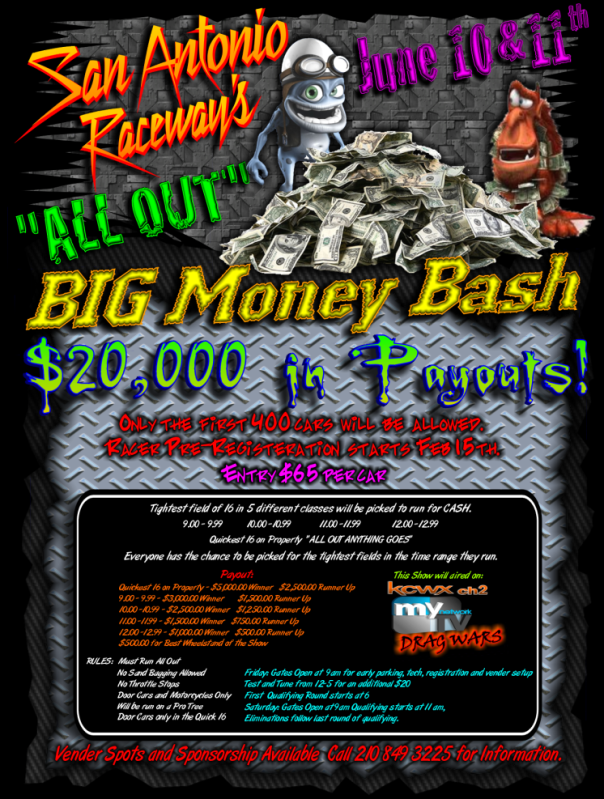 Freddy Cruz
210-849-3225