Discussion Starter
•
#1
•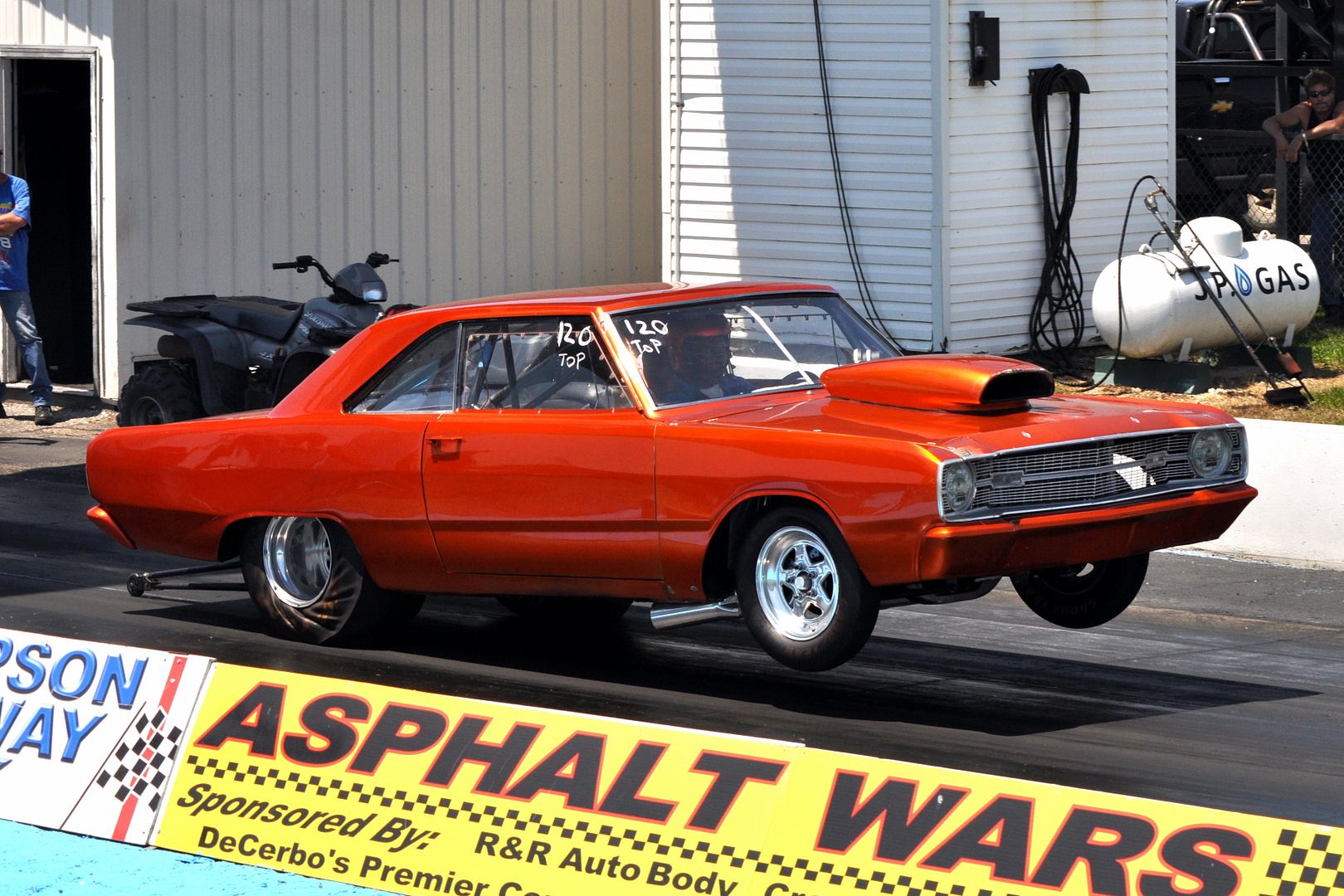 I'm heart broken right now.....I know there has been a thread started already with plenty of post with people sending condolences to Rich & his Family and I thank you all for the kind words....
I Just drove Rich's Truck & Trailer home and parked it in his Driveway and words cannot express what I was feeling during that ride knowing Rich would never walk with or talk with any of us again......Rich was a member here "Rich970" also a member of CUDRA and he loved his Mopar!! It was my pleasure to know him pretty much most of my life as he and my dad attended the same high school, Rich, A quiet guy, Stayed in the back round mostly, but always and I mean always had A Smile on his face, He was just that guy, You may have not known him, But you couldn't help but to like him......Sadly, I feel like that smile was taken for granted, I knew I would see it again after that pass because he had just laid down a good one 8.58 @ 151 mph and then it happened ...
Details & Facts :Rich Had just put a new Jerico Trans in his car and taken the old stock type hemi 4-speed out....The difference in the two were that when he let out of the gas on the top end the old trans would pull the car down making it easier to stop whereas the new trans would Pop into Neutral as soon as he lifted as he found out first pass this morning, Judging by the MPH on his final pass Rich was trying to counter the trans popping out of gear by grabbing a little brake as he lifted,He had just said that he'd had a hell of a time stopping the pass prior, anyway, There was a small puff of smoke at the finish line and the car made a hard left into the guardrail just past the finish line then shot back right into the far guardrail at which point broke the rail and fed itself through the passenger side of the car impaling Rich and Killing him instantly....The dragster Driven By Chuck Waid was also involved as he barrel rolled his car trying to avoid coming into contact with Rich (I Wish Chuck A Speedy Recovery).....No amount of safety Equipment could have saved him, all the broken bars were ripped out of it by the guardrail including the drivers seat & harnesses...I'm not a fan of guardrails,But we make decisions to race and we know the risk involved.....Rich along with many others are/were well aware of these type of risk and chose to race there anyway, So please do not Bash Thompson Raceway Park for not having Full Barrier Wall, Just Hope That in the future changes can be made to help prevent tragedy's like this one....
I'd like to Thank the Thompson Raceway Staff & Jimmy Curtis & The Renegade Racing Assoc. For Donating the proceeds of Todays race to Rich's Family. I'd also like to thank all the racers that came over to offer a hand and to make sure we didn't need anything..I can't remember the woman's name who always walks around bare foot, But She is some special kind of lady,She's with Dan Chuppa and truly a sweetheart,She would not go until she new for sure we didn't need anything, She even offered some yard space not too far from the track if we could not get his stuff home, It made me smile during a very rough time to see the support of fellow racers.....Rich, We Love You & We'll Miss you...Keep Shifting Those gears in the Sky.