Discussion Starter
·
#1
·
Couldn't pass up the deal. I am keeping the roller (have to take the engine out for the guy, part of the deal)Its an 88 SS Monte with:
400 small block
400 turbo with transbrake
Moser 9" with 33 spline axles, 4.10 gears, spool
All MSD ignition
Autometer guages
4" Harwood bolt on hood
Be Cool Radiator
Manual steering box
Prostars with new front runners and 29x10 slicks
Anti roll bar
Drag shocks
6pt cage
10 gallon cell
10an fuel system
Dual Optima red top batteries
It only has one race seat so if I keep it I will need to get some interior and some side marker lamps.
Have really no idea what I am going to do with it, the deal was there and I had the cash so I bought it. He needed to sell it to buy another car and needed the space.
It was raining pretty good here today so these are the best pics I could get.
First thing I did after the pictures was take the stickers off and clean it up on the outside. I will go through it and give my usual touches on it with paint and such to have it standing tall.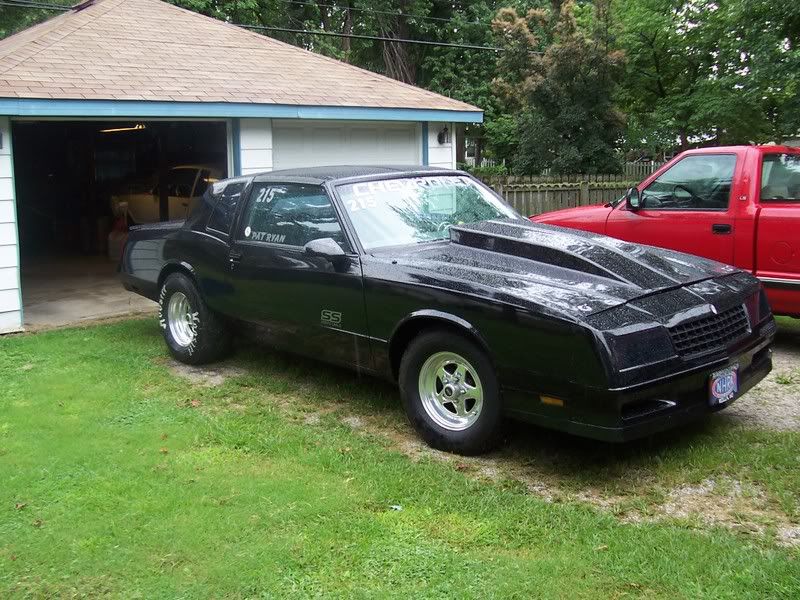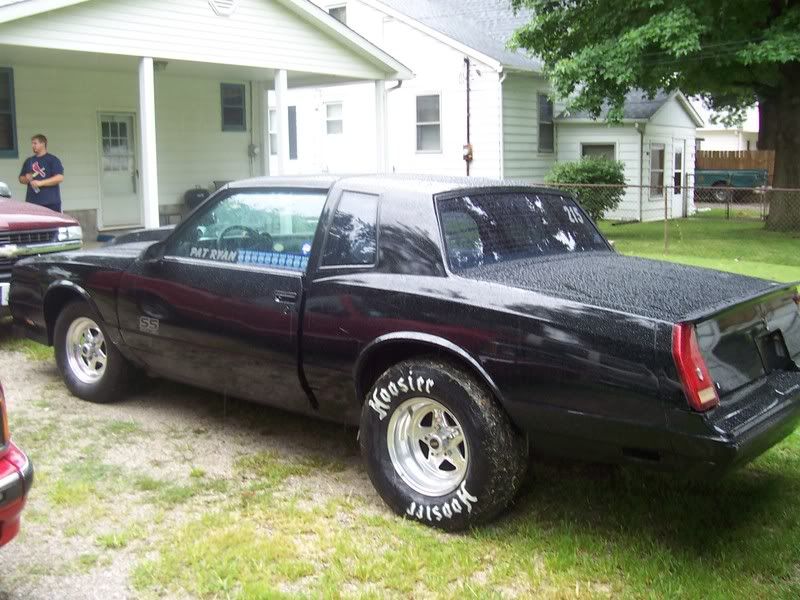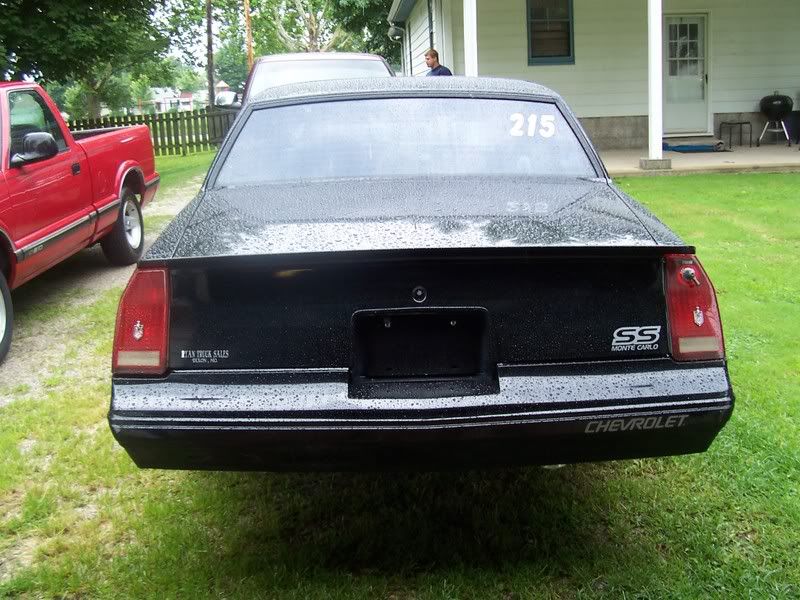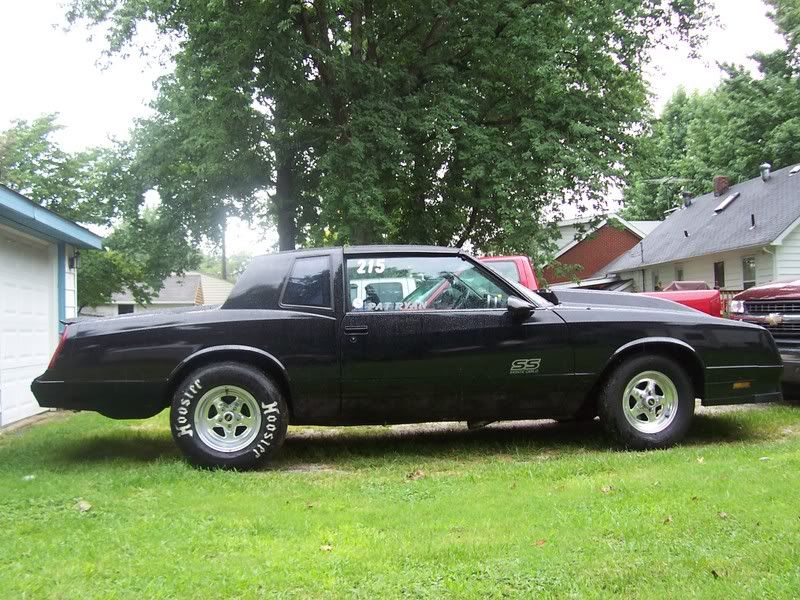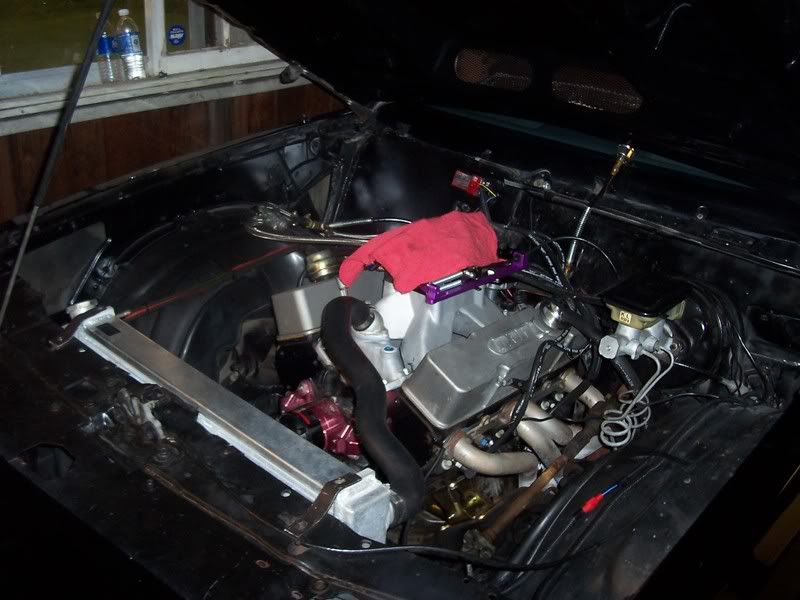 Have no clue what my plans are, anyone wanna buy an 88 Monte roller????