Discussion Starter
•
#1
•
Car is a 416 LS, Holley EFI, 2 stage 4150 Wilson proflow plate, flowed by Steve at IS, pump gas with a dedicated low pressure fuel system for the nitrous (VP N02 fuel). I made three passes yesterday trying to improve the tune. Please take a look and let me know your thoughts. Base tune up in it is 46 N and 35 F. 900 psi bottle pressure and 6 lbs fuel pressure. All passes were done at the same bottle and fuel pressure. All of the plugs pictured were driven up to the line, burnout, then shut the motor down turning off the track and pulled out on the return road.
1st pass: Pulled 6 degrees to start
The plug looked rich and the log showed about a 12.0 afr. Pictures below
2nd pass: Pulled 8 degrees because I was told to play it safe to start and can always add the timing back in. It ran rich last pass, so I lowered the fuel jet from a 35 to a 34. Pictures below
The plug looked a little better, but not much, and the log shows the same 12.0 afr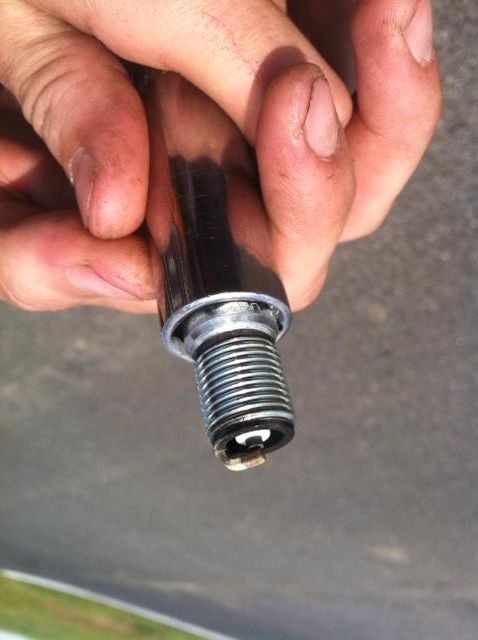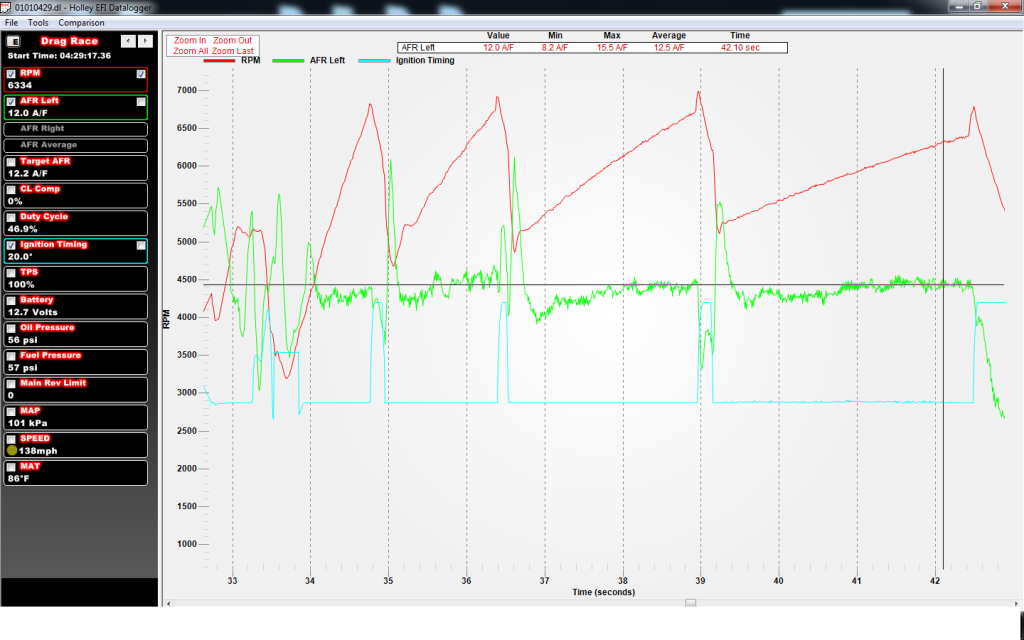 3rd pass: Pulled 8 degrees. The plug still looked rich on the second pass so I dropped it another fuel jet from a 34 to a 33.
After dropping the fuel jet twice from the first pass, the log shows the afr got worse, but the plug looks better. Needless to say im confused. More detailed pictures below of the spark plug.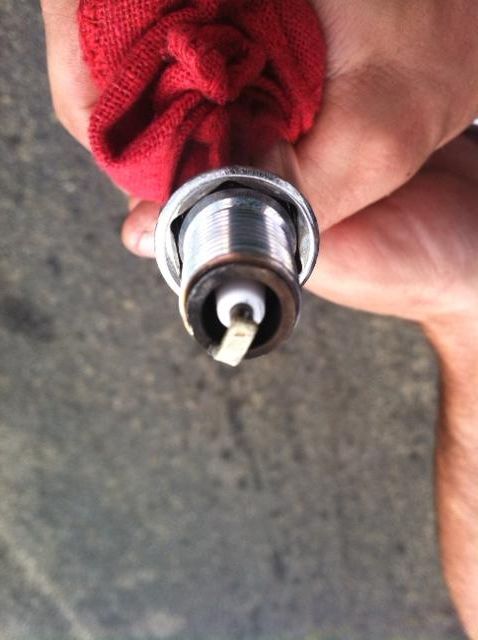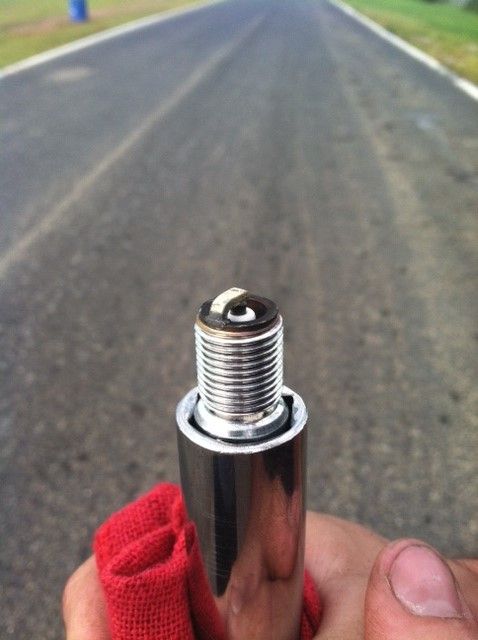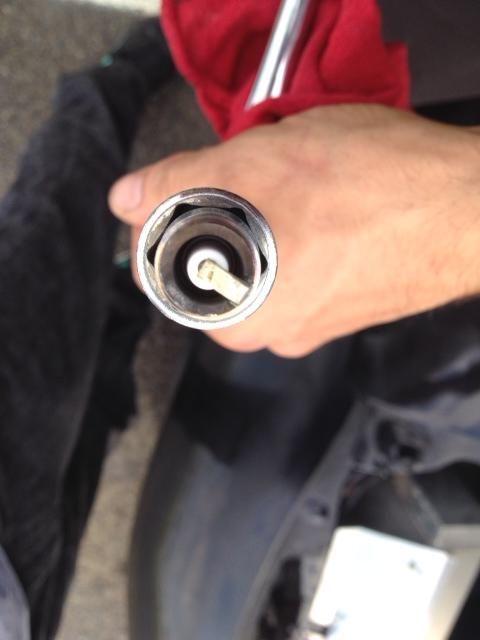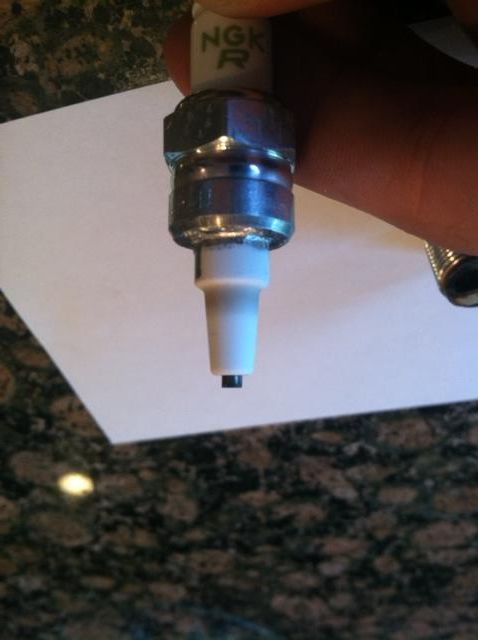 The erratic RPM in 1st gear is just traction issues. Thats another problem I have to figure out after this :-damnit. Any advice is greatly appreciated. Thanks in advance