Discussion Starter
•
#1
•
I'm cleaning up my plumbing a little during the off time and am planning on using this nitrous "manifold" as a distribution point. I have 3 systems and have been feeding stages 1 and 2 with one bottle via a -6 feed line and stage 3 with it's own bottle and -6 feed line. This manifold has (2) -6 in and (5) -6 out which is exactly what I need since my first stage uses only one nitrous solenoid and feed line. The ports are all common, in other words the manifold is "hollow" inside. The only thing that might be questionable is that the -6 feed lines must 90 into the distribution block from the rear due to clearance issues. Does anyone see a problem with this before I install?
Stage 1 will feed from the single top port, stage 2 from the center 45 degree fittings, and stage 3 from the bottom 45's.
Pay no attention to the teflon tape on the straight fittings, they were just screwed in as an example.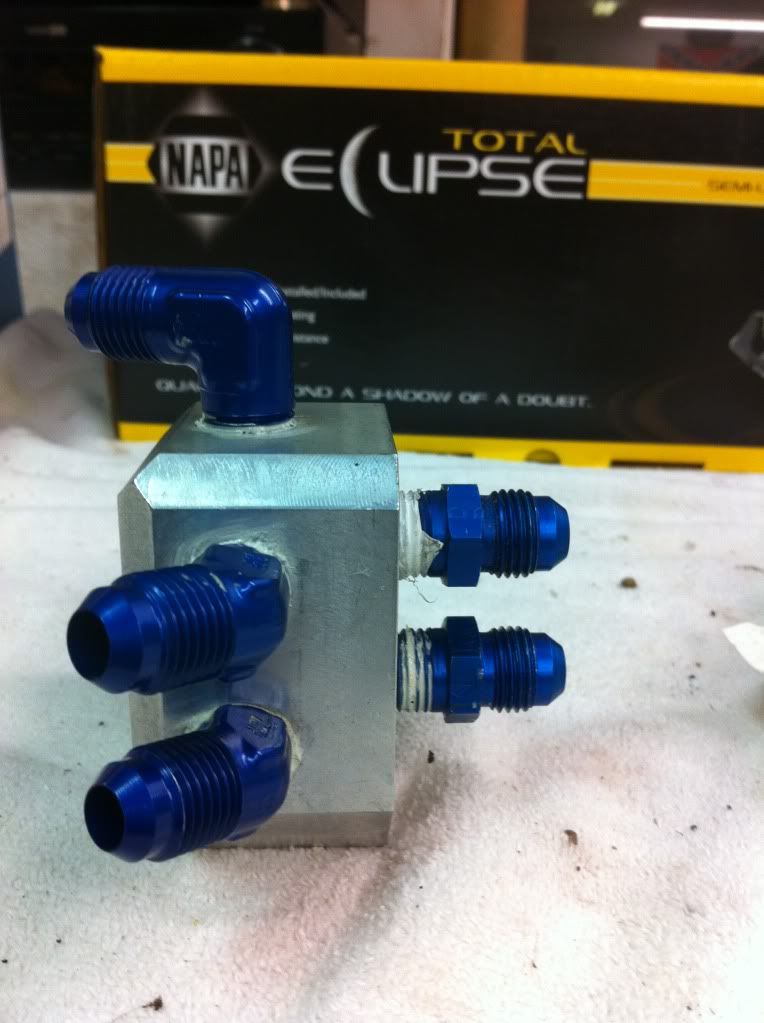 Sensitive content, not recommended for those under 18
Show Content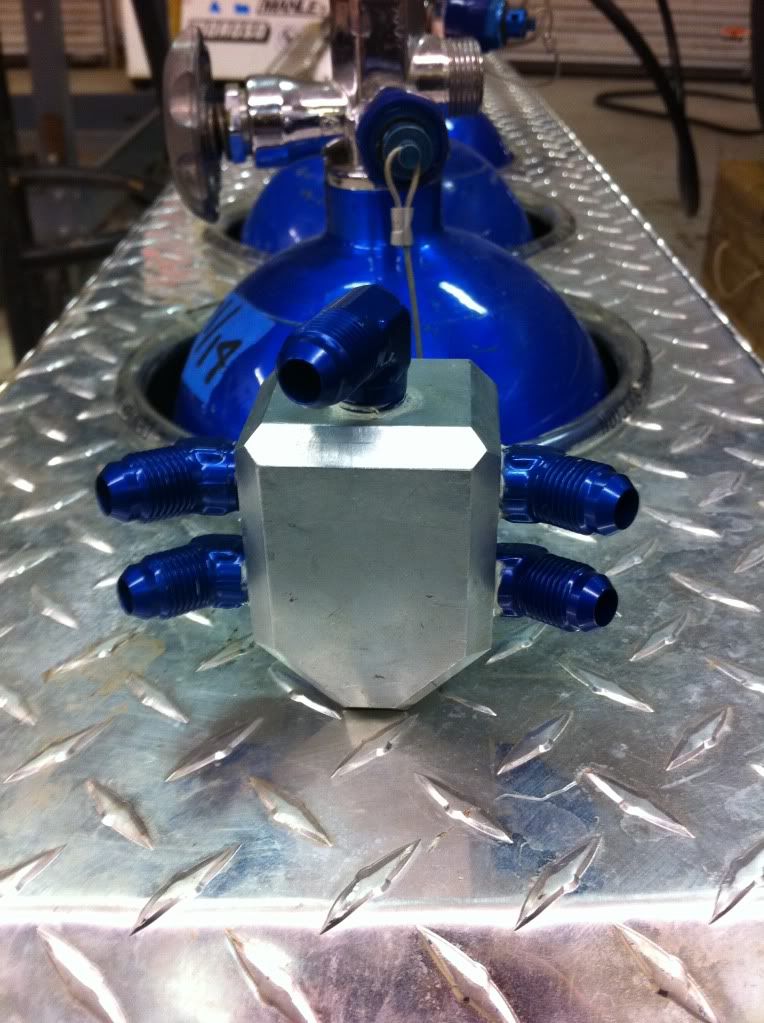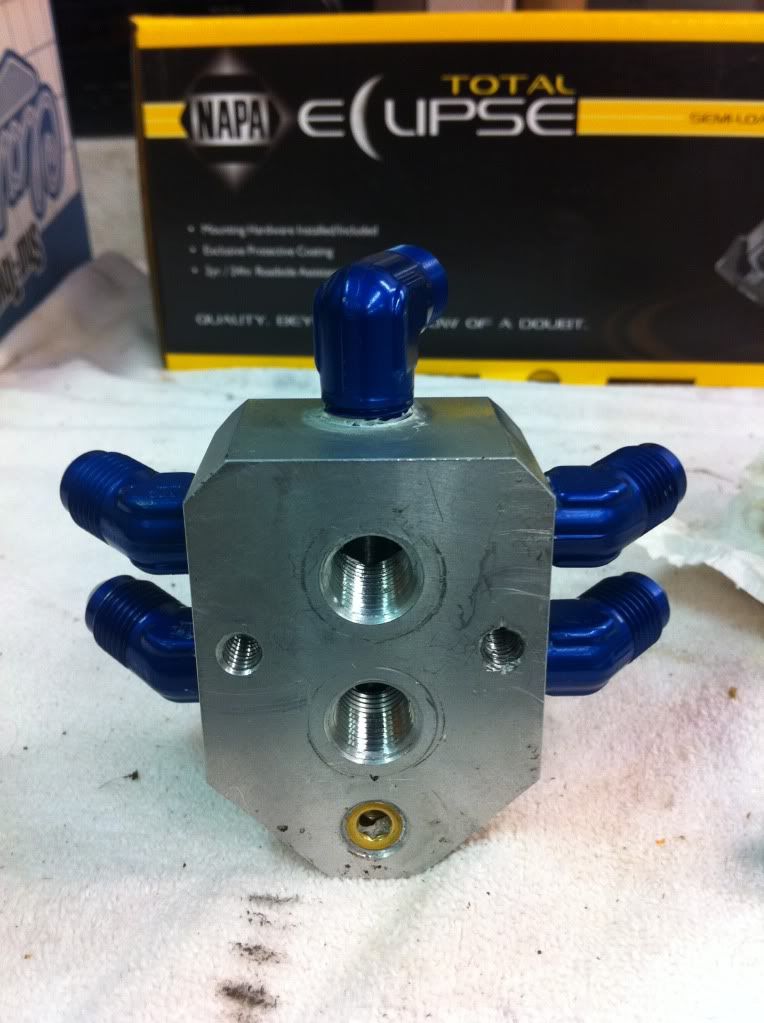 Thanks,
Martin