Discussion Starter
·
#1
·
As you all know we've been working on getting my car running again. We have it up and running. My original 8inch rear-end blew up at the track. So we built a stout D60 for the car. Brand new everything in the rear-end. The richmond gears are brand new backlash set at 9 thou. It also has a detroit locker in it.
My trans is a t350 it was not pulled out and looked thru. Only thing we did to it was replace the trans seal as it was destroyed when the driveshaft bent in half.
I have been driving the car alot over these past few days. The trans shifts fine just as it did before. Just firm shifts not lazy on the shift either. Feels normal. I've ran it hard and it shifts fine.
The Car is making a wierd very high pitch whistle sound at certain RPM's. It doesn't do it all the time you have to gas it just right for it to make this noise. You can hear it pretty good too. I've tried to shut the motor down and coast it in N and their is no noise. Fire it back up and proced and the whistle is back.
It does have a alum DS. could the DS be making this noise? Like a aluminum hummmm.
Any idea's what this mysterious nise is?
Also found out my slip yoke is leaking at the back where the freeze plug is. We are sure its the slip yoke leaking and not the rear seal. We do not see any oil anywhere near the tail shaft. It looks to have sprayed it all over the floorboard like it was flung up. It's a brand new slip yoke.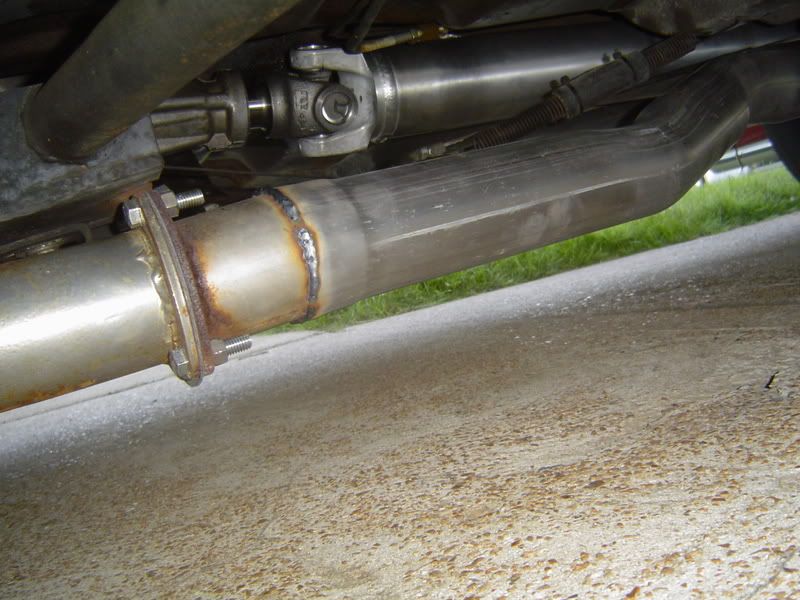 this is what happend back in april 2008