Discussion Starter
·
#1
·
I'm turning the 63 Corvette into a street car, but this 69 Camaro is what I'll be racing soon.
I bought it last year with a 461BBC, and imediately sprayed the Eagle rod bolt(non upgrade) smooth out of the rod. :smt084
Shit, it was a bracket motor, how much was it expected to take?
I love the car, but HATE RED!!!!!!!!! :smt077
Here's a before picture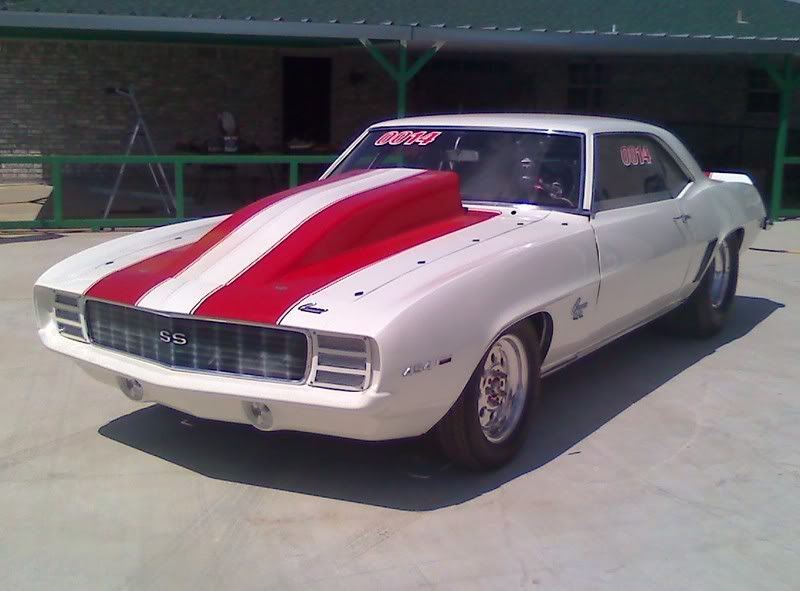 I am a green lover. The camera doesn't wanna pick up the candy very well, but it looks like a Jolly Rancher apple green.
I'll order the new wheels for it tomorrow or the next day.
It had a 461, steel heads and a plate. It went a 9.11 at 146mph with a T-400 and a 456 gear.
It's getting a ....well, another short deck 454 looking engine with conventional aluminum heads, cast intake, 1 dominator and 2-32/36 kits, a 1.80 powerglide and either a 4.11 or a 3.89 gear.
TXDRL now has an old school backhalf class that I can get down to 2,800 lbs to race in. Now getting that light is gonna be a problem, but we should be ready to do something within a couple of months. I'll update as things happen.
YBBitch: