Discussion Starter
•
#1
•
So in April I started using protien shakes to replace my morning breakfast. Had to add a banana and instant oatmeal to them to fill me up. I was 308lbs in mid April, 5ft 11" and borderline diabetic.
So I did a shake in the morning, and snacked/ate semi sensibly the rest of the day, and went to the gym lifting heavy weights. With my pacemaker/heart condition cardio is very difficult. I also like building strength, so it was more enjoyable. I have reached a max bench over 300lbs, so I am feeling good for 45.
I quickly lost 25lbs using the protien shakes and exercise (weight training). Then for 5 weeks I plateaued at 283lbs. Here is a picture of me doing dunk tank duty in June of this year: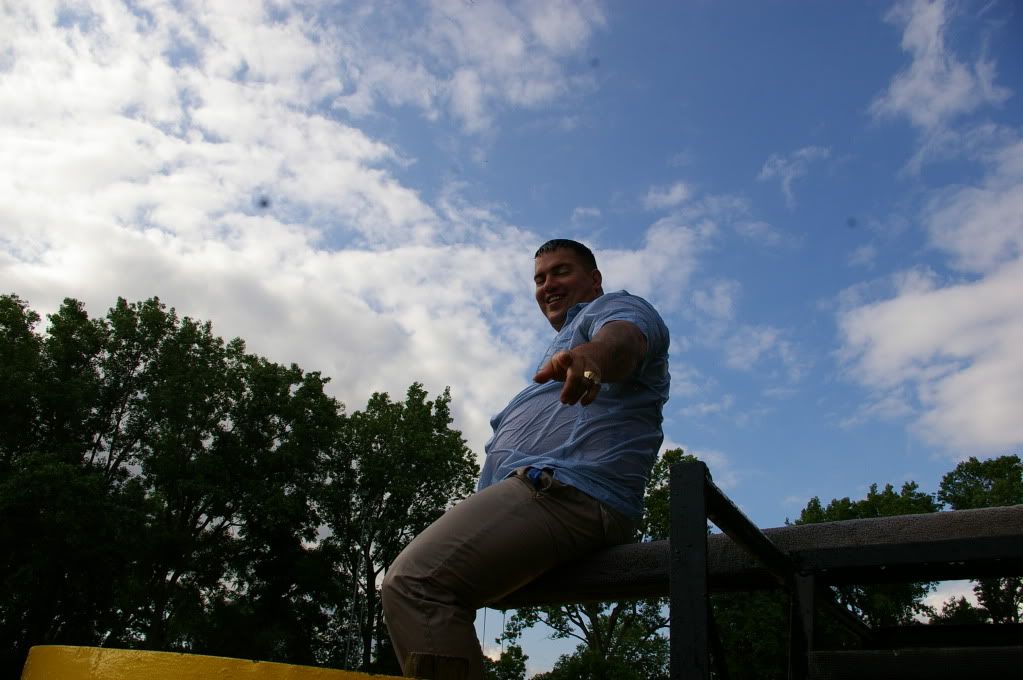 So I was getting frustrated. At the same time my wife was using a less expensive shake and had lost more weight. She went size 14 to size 1 in 90 days, but also was dieting hard, I wasnt. But her and all her friends were doing Visalus shakes, and it is like Amyway, tiered marketing. So after the first month, she was only paying $14 for shipping her shakes, the rest was free. So I decided to switch over to the Body by Vi (Visalus Science) protien shakes. I was using NitroTech, and was like $78 a month.
So I have just finished my 90 day challenage on the Visalus Shakes. Which I note they taste better and mentally they are way different. Best way describe it is when you are hungover and go to being normal. The extras vitamins and stuff really do help. I will use them forever, especially if I am not paying for it.
I paid $66 for the first month, shake a day, and I am now getting enough for two shakes a day for free, as a lot of my friends are doing it as well. I am now down to 257lbs, went from tight size 44 pants to size 38 today, and I will need a belt. Here is me tonight:
If you want more information about the shakes I am doing, here is the website they populated for me:
http://raymondknight.bodybyvi.com/
I only used the balance kit, $49. If you have 3 friends sign up under you, then it is free. Have 6 under you, and you can get 2 bags. Etc, 1/3 of your sales under you counts towards free credit towards a kit for you.
Anyway, just wanted to share this as it really worked well for me, and I feel really good.