Discussion Starter
·
#1
·
I started this project about a year ago, but hadn't yet started a build thread until now. The idea of this project is that I already have a car for racing, but my current DD 4 cylinder S10 is far too anemic and not as fuel efficient as one might think. So I came upon a decent deal on an S10 with a solid frame, and so it began. As titled, the main purpose will be my DD, but I'm also thinking I might try some road/track racing with it at some point. I didn't take any "as purchased" pictures, but once the stock powertrain was removed and the wheels and tires swapped to something I want to run we had this: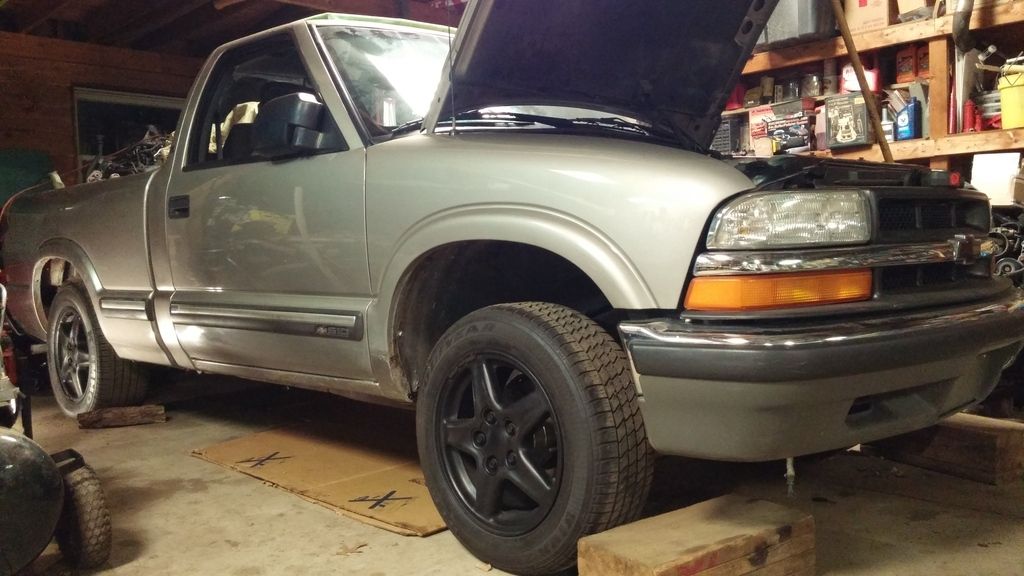 Started with Ebay LS swap motor mounts that say they are for 2.8L frame mounts, but they also work with a few washers/spacers my stock 4.3L frame mounts worked provided you don't mind this being a solid/metal only mount.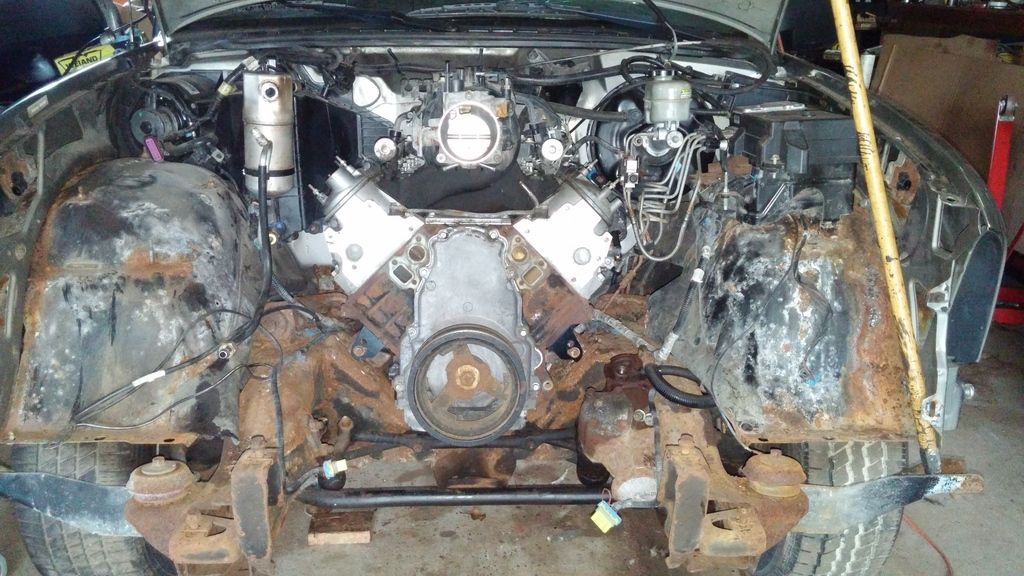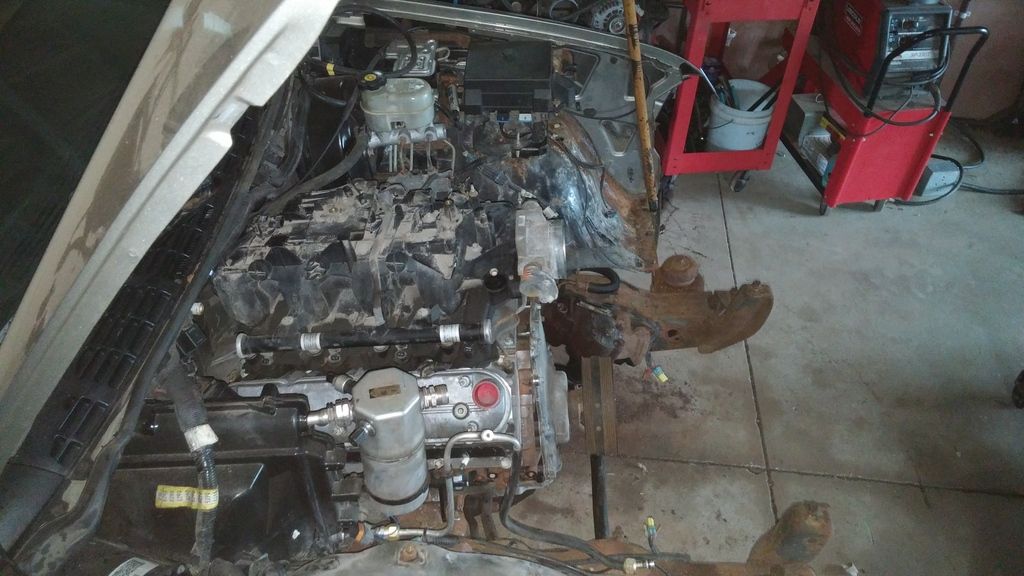 Driver Side:
Passenger Side:
Sensitive content, not recommended for those under 18
Show Content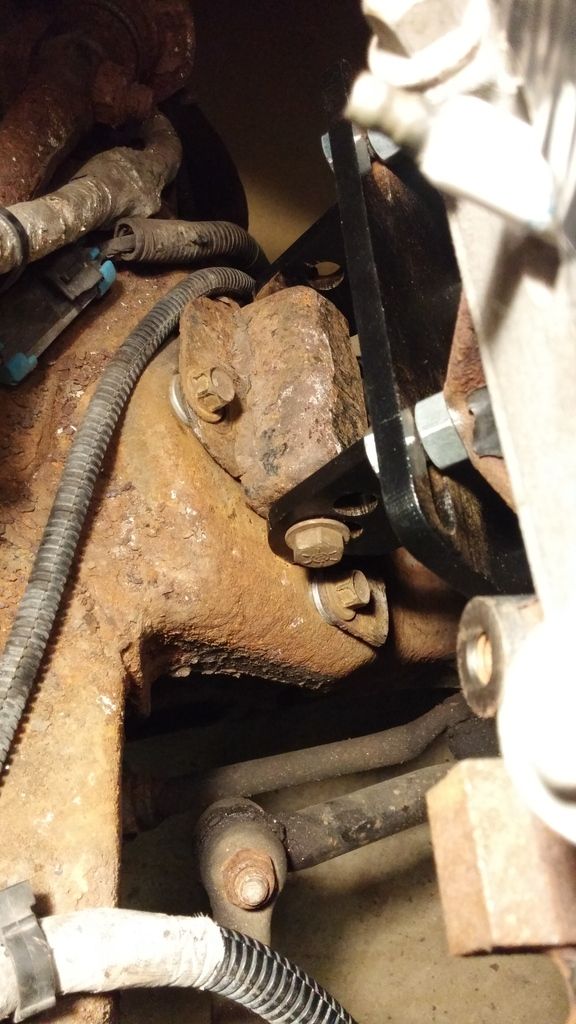 Frame took a couple inches of clearance for the stock truck oil pan: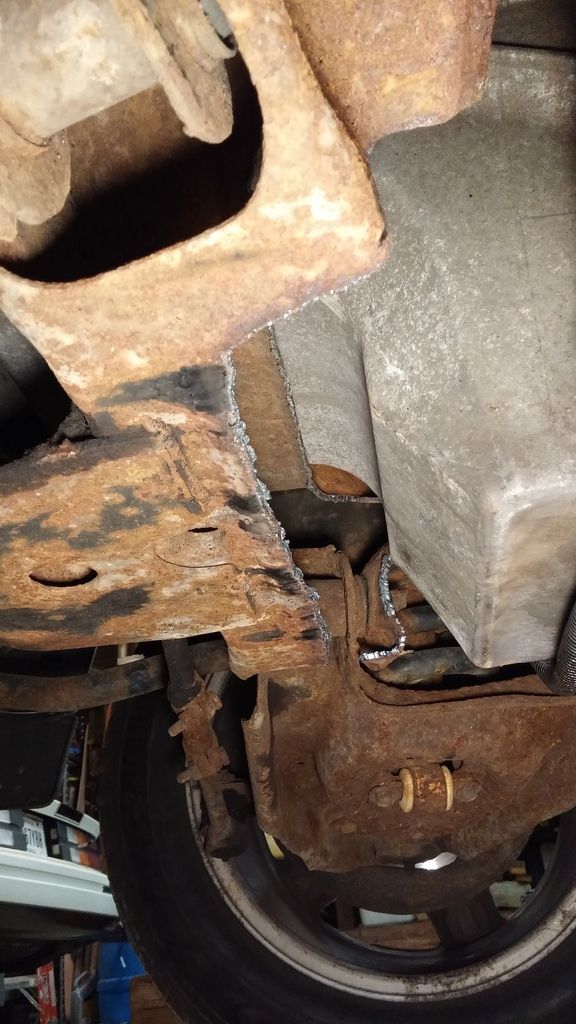 Not really pictured, but the stock brake line runs along the rear edge of the frame cross member that I removed. I made a new brake line to supply the front passenger tire that now runs along with the front sway bar instead of the frame/engine cross member.
Clearance of the truck power steering pump/pulley to the S10 steering gear: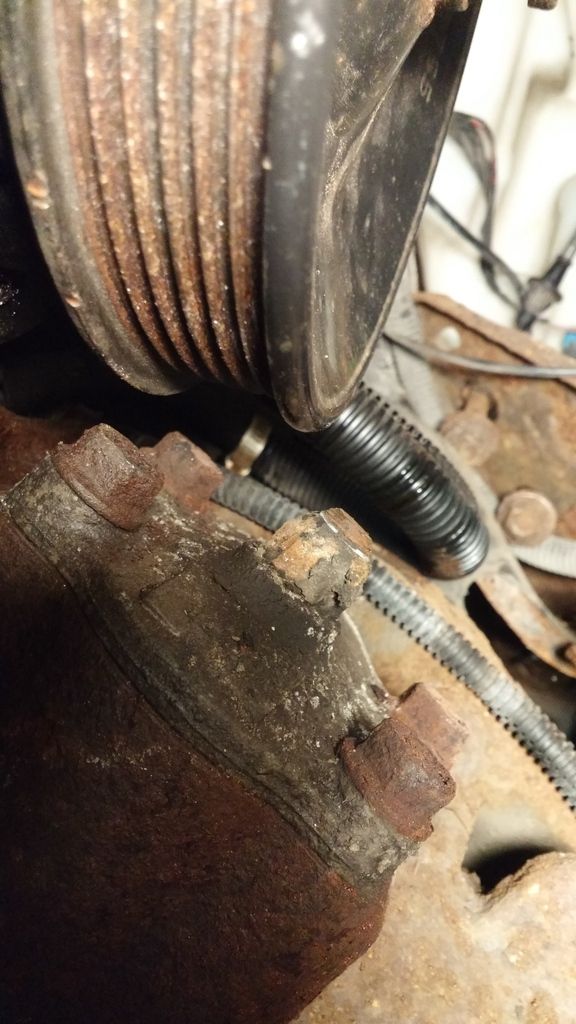 Pretty tight clearance for the driver side exhaust to fit because of the steering shaft will not let any LS manifold fit without at least some slight modification: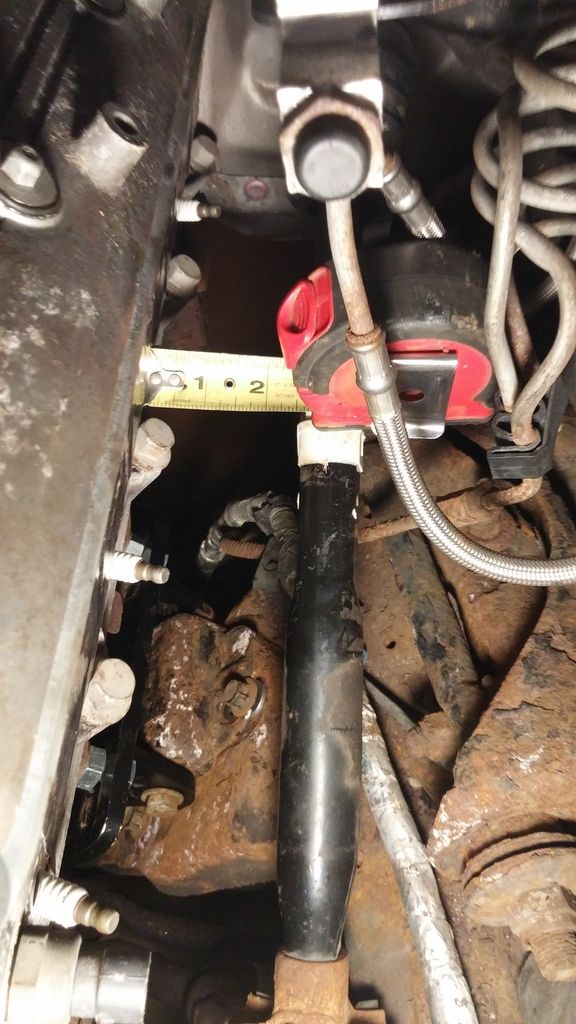 After some wiring, the accessory drive, a pair of Ebay radiators normally for Honda Civics, and some plumbing: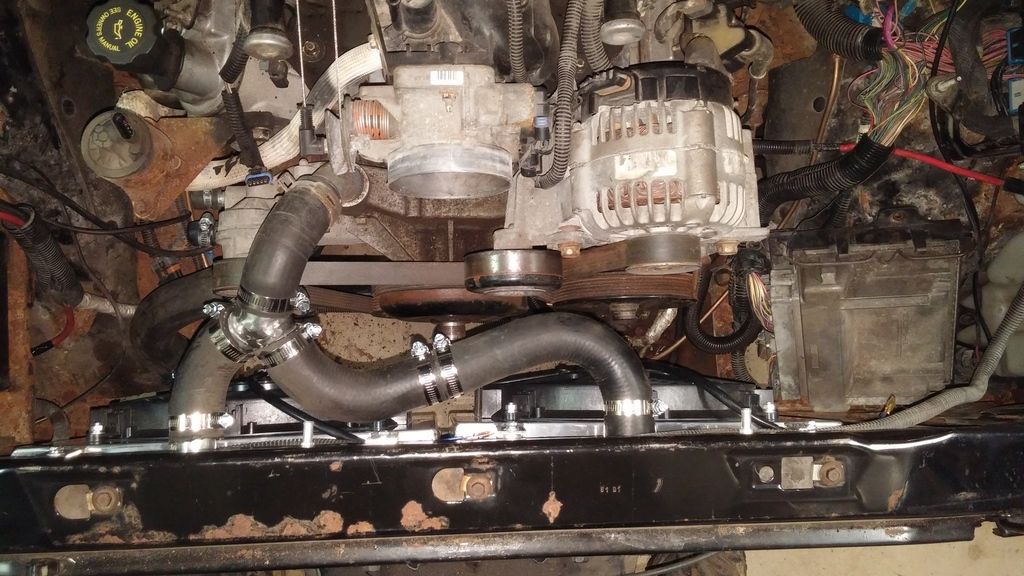 Sensitive content, not recommended for those under 18
Show Content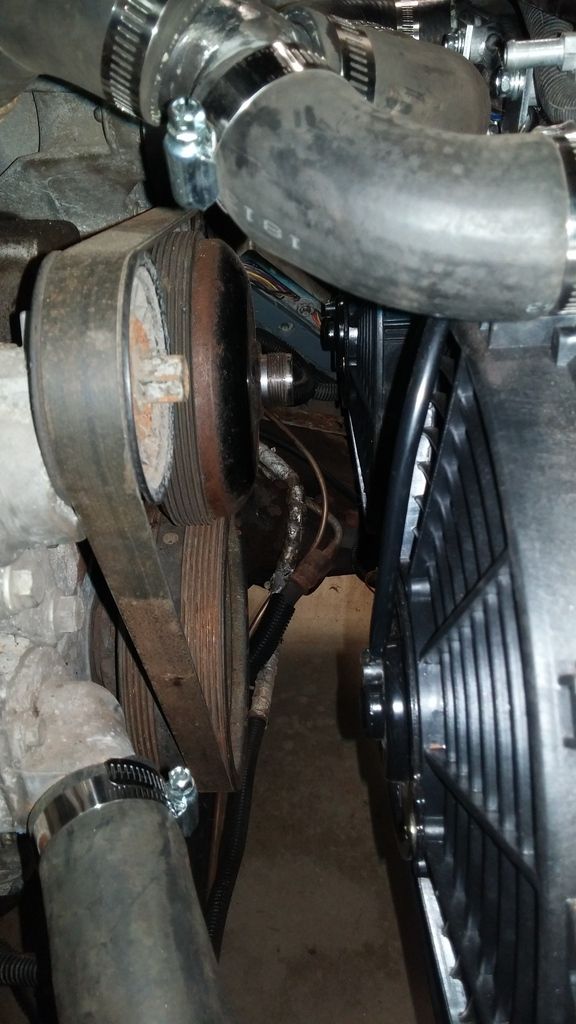 Sensitive content, not recommended for those under 18
Show Content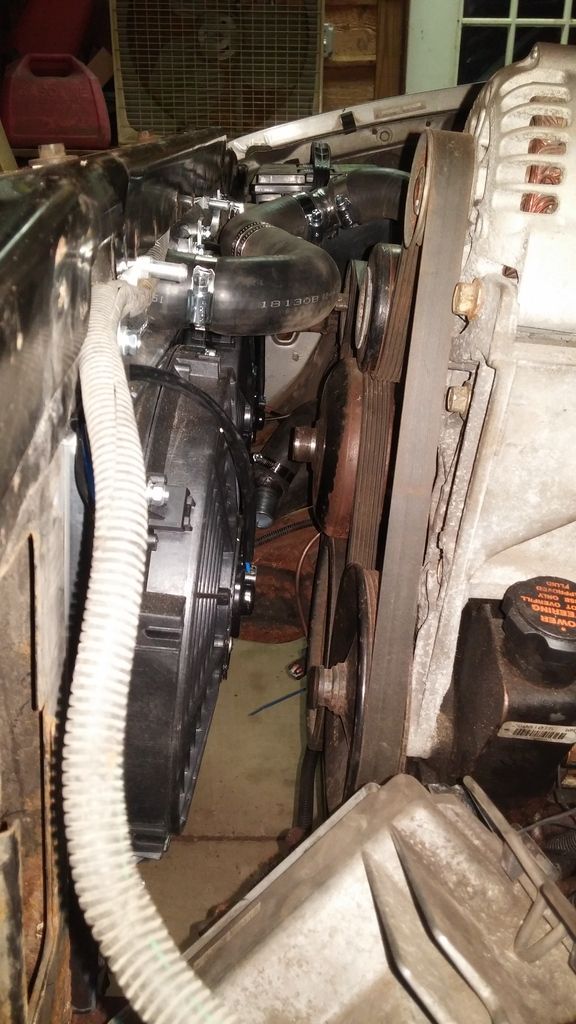 To fit the radiators as I did I cut the bottom out of the core support, and set the radiators on the frame while adding a cross bar to branch from rail to rail under the radiators.
Didn't take pictures of the trans, but is a 4L80E. This is how I modified the stock trans cross member to fit it: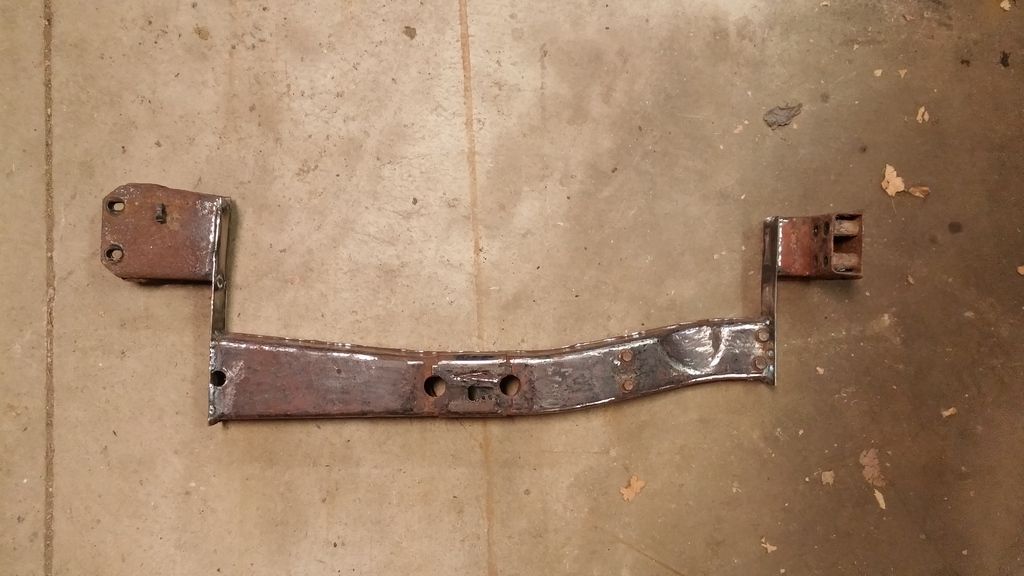 I know it looks terrible, but it's quite rigid once bolted in. Actually lifted the entire truck a few inches by using a floor jack on this cross member with no visible flex. I've got more story and pictures to follow, but it's plenty late in the day for me by now. Stay tuned.