Discussion Starter
·
#1
·
LMFAO, can you guys believe Mexico has issued this travel alert for Mexican citizens....What a JOKE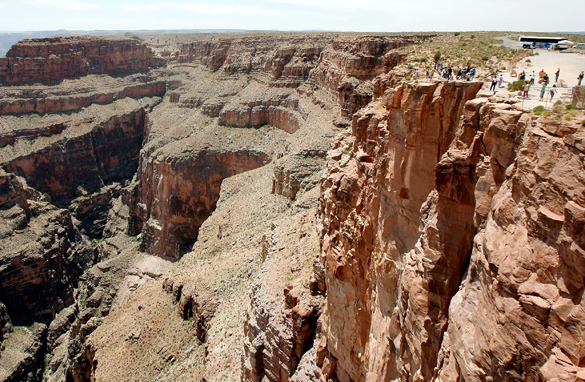 (PHOTO CREDIT: GETTY IMAGES)
FROM CNN's Jack Cafferty:
Arizona's tough new immigration law hasn't even gone into effect yet, and it's already working:
Mexico has issued an alert for Mexicans traveling to Arizona. The country is urging its citizens to be careful... that they may be "harassed and questioned without further cause at any time" should they go to Arizona.
That's not the case at all, but it is ironic. Travel warnings usually work the other way around... with various countries warning their citizens not to go to Mexico due to drug-related violence.
However, no good deed goes unpunished.
The Obama administration might challenge Arizona's new law in court. They're concerned the law could take away resources needed to target criminals. How utterly absurd. How about the 460,000 people who are in Arizona illegally now? The reason Arizona did this is the federal government refuses to enforce our immigration laws.
Meanwhile seven members of the city council have signed a proposal for Los Angeles to "refrain from conducting business" in Arizona, and San Francisco's mayor has imposed an immediate moratorium on city-related travel to that state.
But Arizona's Governor Jan Brewer says she's not worried about possible boycotts. And she points out that the new law is about the safety of Arizona's citizens.
And she's getting support from at least one legislator in Texas who wants the Lone Star State to pass a similar law. President Obama should be embarrassed by this.
Here's my question to you:
Is it a good thing that Mexico is issuing a travel alert over Arizona's new immigration law?
Interested to know which ones made it on air?
Bruce in Bend, Oregon writes:
It sure as hell won't hurt Arizona. Our fellow citizens there have been put to the test and then some. Thank God they have the guts to stand up for themselves when the federal government has essentially abandoned them and kowtowed to the interests of illegal alien mouthpieces. Thanks Arizona for showing us what protecting our country is all about.