Hello, Kinda starting a build thread when the truck is about 90% done. Ive been over on the turbo forum and Holley's forum getting all the bugs worked out.
Truck is a 1980 C10, TH400, 3200 stall, LQ4, LJMS stage 2 cam, springs, and push rods. Running a s475 knock off, Deka 80lb injectors, 93 octane, studs, gaped rings, Cometic gaskets, Holley HP EFI, dual 400lph pumps, etc....
I am to the point where I need to get the suspension lined out so I came over here to get some info from the pros. I have Smith Race Racecraft Assasin bars sitting in my garage so I think ill hook pretty well with those at my power level (only running 10psi for now).
(if anyone wants to throw out what my power level might be please do. Id guess around 550-600 to the wheels on 10 psi)
What I need help with is the front suspension. Going 100mph in this truck is sketchy as shit. I live in Mustang, OK so I will eventually be taking the truck to Mustang alignment. They are a highly regarded shop and I trust them to do a good job.
I have replaced every wearable item on the front, upper and lower ball joints, new spindles, pit-man arm, idler arm, and all the tie rods. but I would like some input/ideas on the steering. Should I just run factory stuff and deal with it or swap over to a tighter rack and pinion. I'm okay with spending the money for tubular control arms and all that jazz but is it worth the money? I just want tight steering and I don't think I'm going to get it with the factory gear box.
Any input or constructive criticism is welcomed on the build. I have never been on a track so I need some wisdom from the seasoned guys/gals.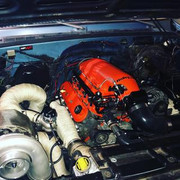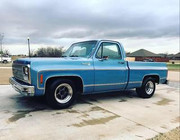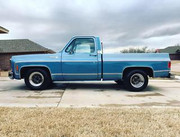 https://imgur.com/S8QBISe