Discussion Starter
·
#1
·
Best run to date 9.35 @147. Best MPH 148.7. @ 20lbs 17* timing and 10.1-10.5 AFR on E85. Driven to and from track on a 295/55/15 DR.
Plan to cycle in cheap junk yard motors in as they let go.
Basic run down...
Chassis
79 rx7 back halfed. 2850 race weight.
Currie 9 inch with 35 spine moser axles and spool
3.10 gears 29" tires.
competition engineering ladder bars and wheelie bars
Front factory struts with OEM power disk brakes
Drums in the back
Cheap junkyard 5.3 2003 160k ($220)
ARP head studs
LS9 GM MLS HG's
Cheap OEM ZR1 Cam
PAC 1218 calce sprins.
317 6.0 heads.
AEM EMS PNP ECU
120lb injectors
Magnafuel 750 pump
1/2 fuel lines
E85 Fuel.
Built Power glide. PTC custom spec'd 9.5" converter by Dusty.
BW S400SX3 turbo. (75mm) 1.10 AR T4 exh. housing.
Turbo kit consists of stamped SS 98 F-body manifolds. and 2.5" Mild steel piping.
Chassis...
All fits under an OEM CF hood with factory hood latches.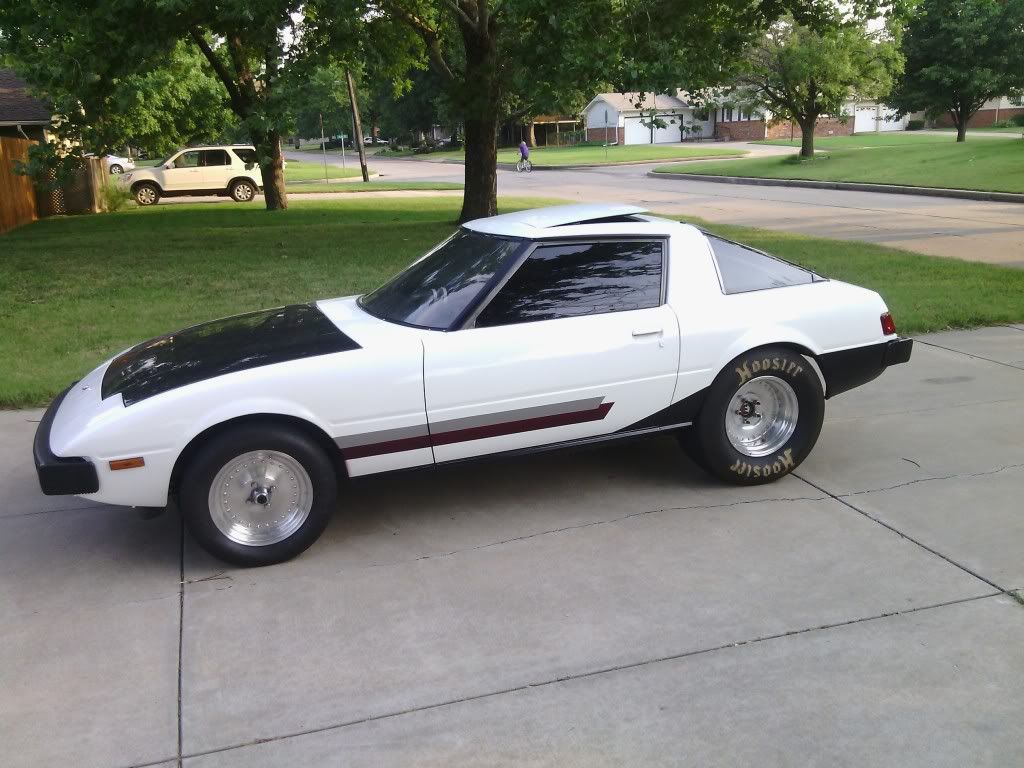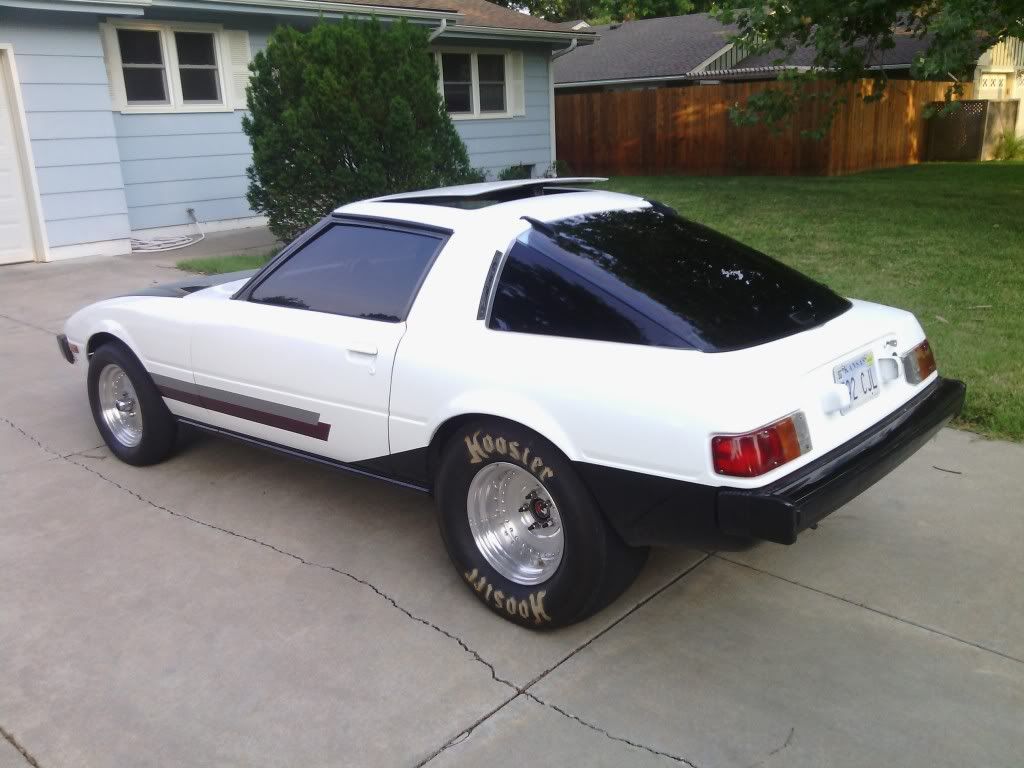 Cleaned up the bay.
before...
After...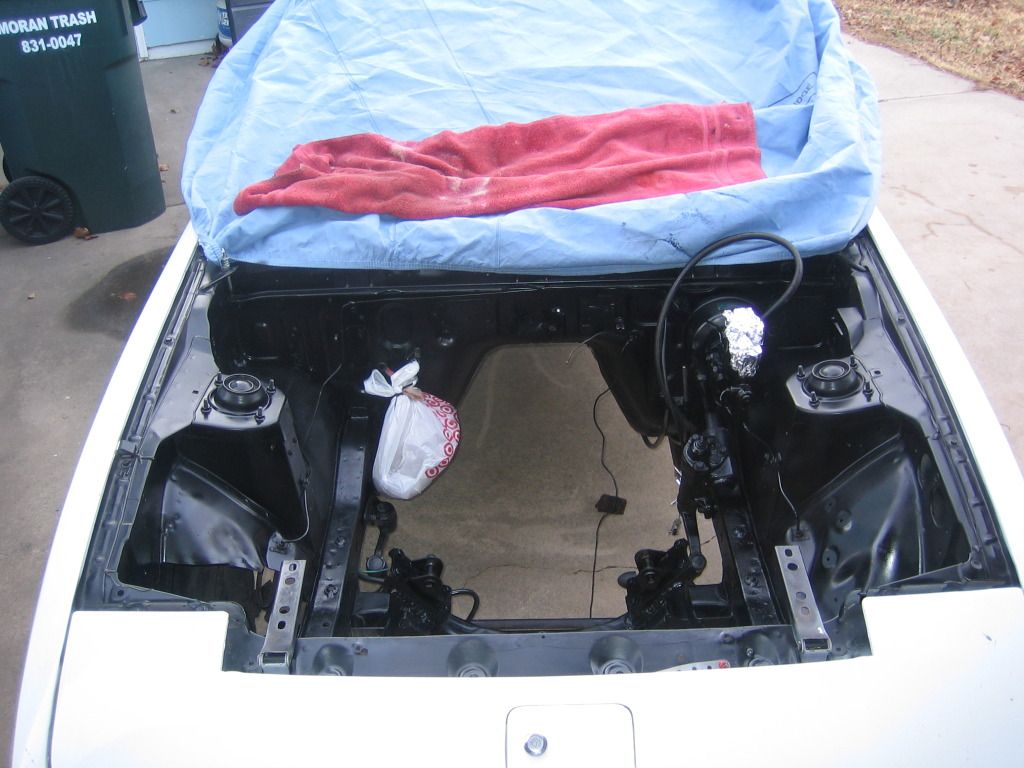 Random inter-cooler shot. (31x12x4)
Test fit motor. Little closer to the steering box thatn I'd like.
Looking up from the bottom....
Cut up and welded the manifolds. Used a mig and tri-gas. Actually welds nice, for me anyway.
Sensitive content, not recommended for those under 18
Show Content
Hot side done.
Got the Taurus E-fan glassed up. Still need to sand/paint and add mounts.
Charge piping is all mocked up and in place. Welded Beads on all the piping. BOV welded in.