Discussion Starter
•
#1
•
For the people who have actually done this and i'm not talking about back yard dremel porters. The dividers on the LS supervictor come really far out into the plenum. I know that by pulling the dividers back i'm going to lose low end and pick up in the higher rpm range. But here's my question, i've converted my intake to a 4500 flange (Performance Inductions/Mast Motorsports for whatever reason won't sell one of their intakes un cnc'd so i thought i'd just make my own) and as you can see the dividers are way out into the plenum. I haven't touched any of the inside of the intake with a grinder yet but i'm wondering how much i should pull the runners back? 1/2 of an inch, 1inch or more? I'll be shifting this thing at about 9k so it is going to be turning some rpms. If anyone has any experience of helpful advice i'm all ears.
I still have a lot of work to do on it but so far but here's what i've done right now. Just got it back from the welder a few days ago, put it on the bridgeport and milled the weld off to make it look nice and took my grinder to grind the weld down to make the outside look more stock appearing as i plan to paint/powdercoat it later.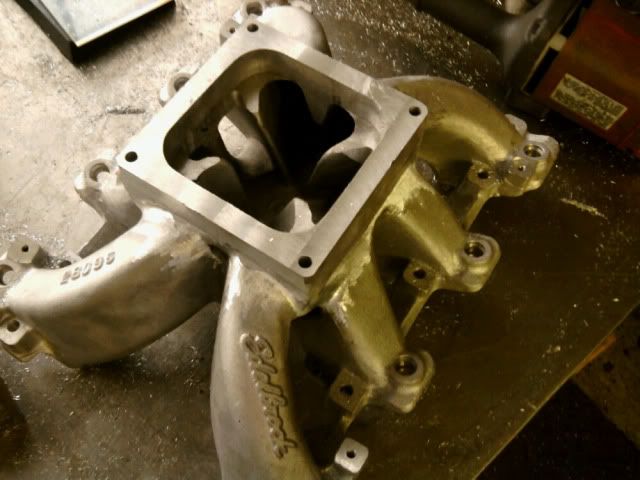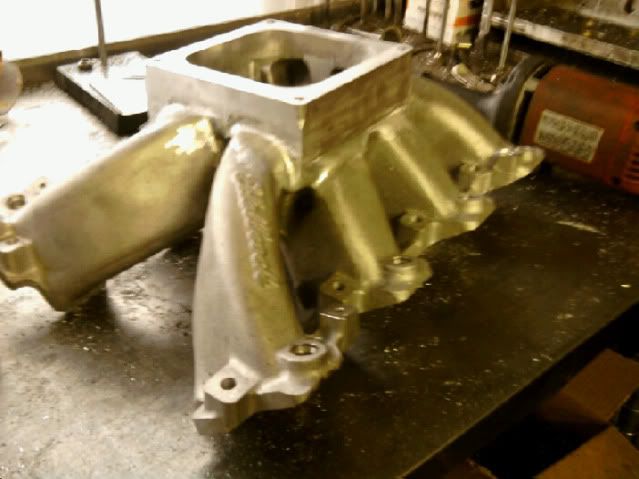 Excuse the picture quality as they were taken with my cell phone.