Discussion Starter
·
#1
·
It was simply the baddest gasoline powered dragster of all time. The Peters & Frank "Freight Train", John Peters and Nye Frank. Nye was the crew chief on the Spirit of America jet car and was a fireman for the City of Beverly Hills. He was also my roomate for awhile and the Best Man at my first marriage. The driver was Bob Muravez and I'm sure everyone knows the story about how he got his alias, Floyd Lippencotte Jr.

This is the beginning. Dual (283") Chevy's and a single 6-71 supercharger. The car was sponsored at the time by Quincy Automotive, a speed shop in Santa Monica, CA.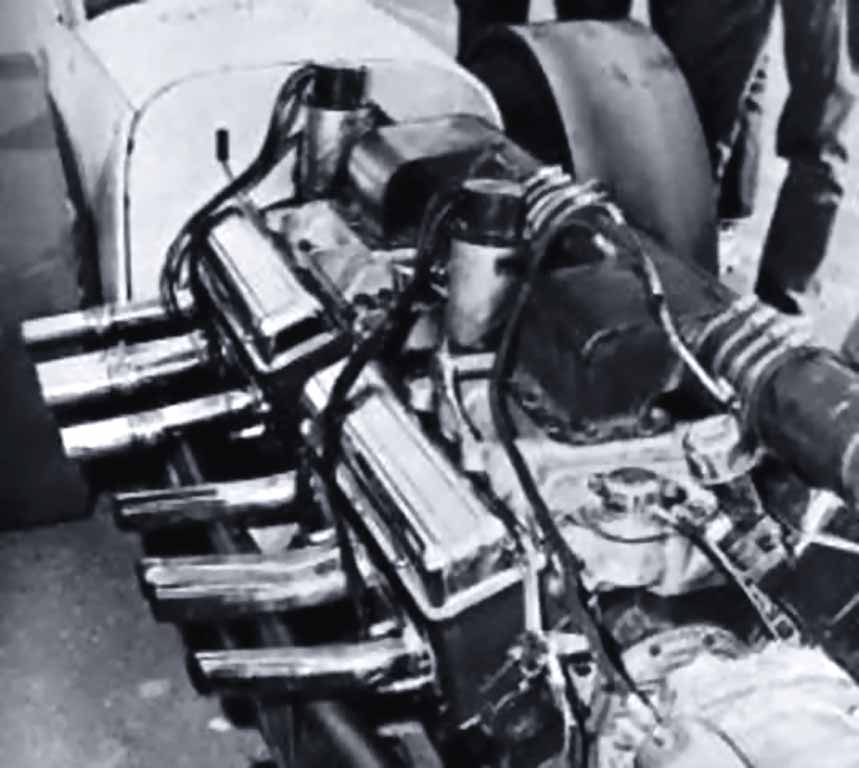 Pretty simple. Single 4-brl. manifolds.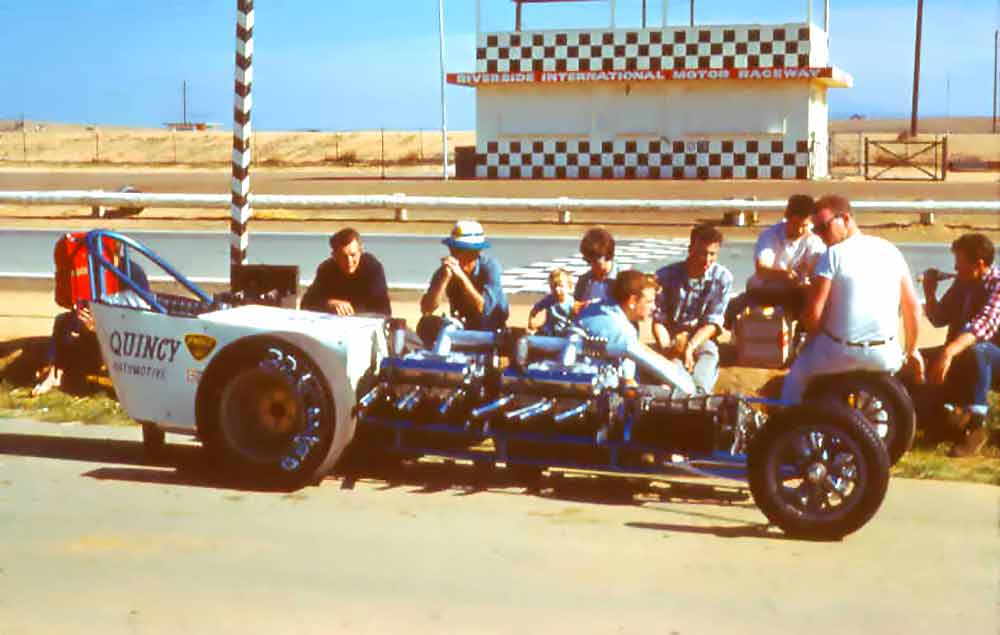 Not too ugly for it's day. This was at Riverside Raceway. 1/2 mile drag races on the long straightway.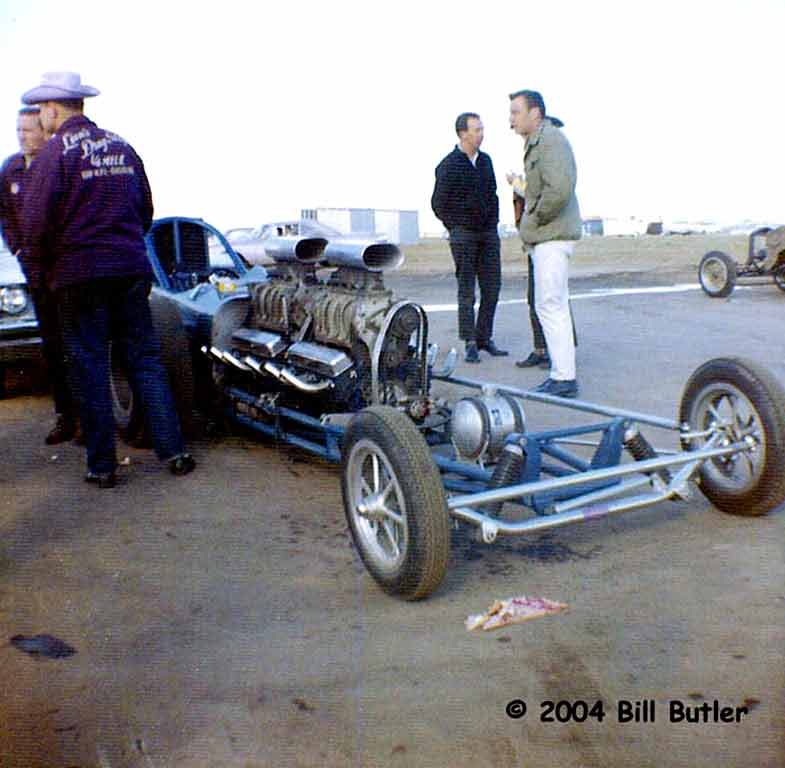 Next step, two 6-71 blowers.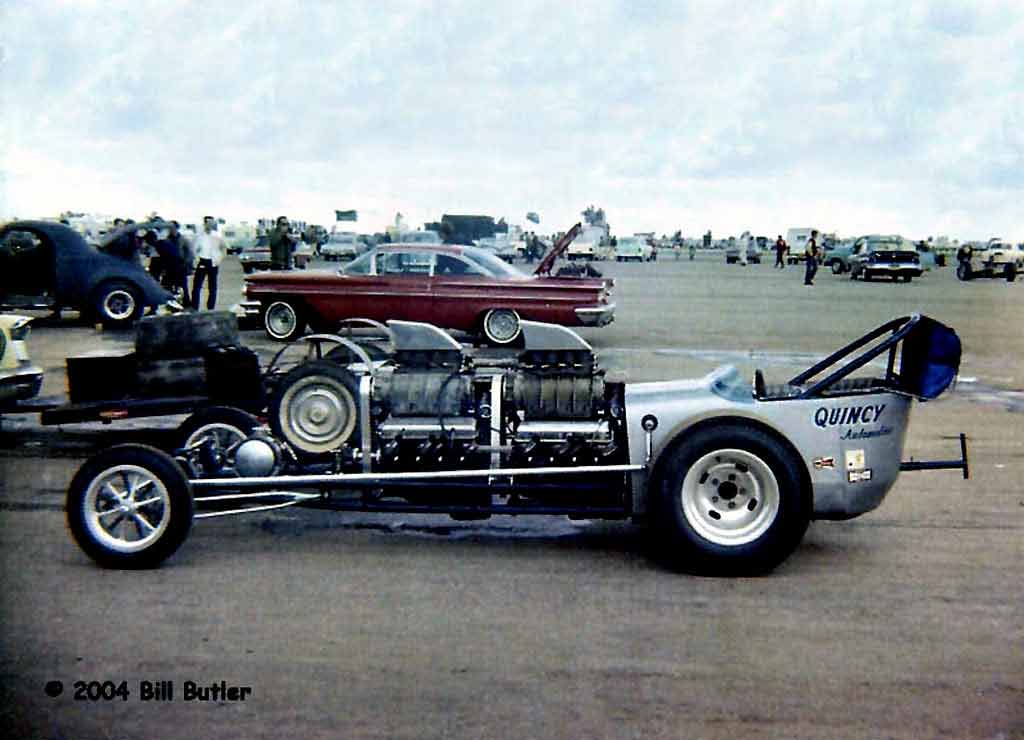 The blower drive shields are covering motocycle chains.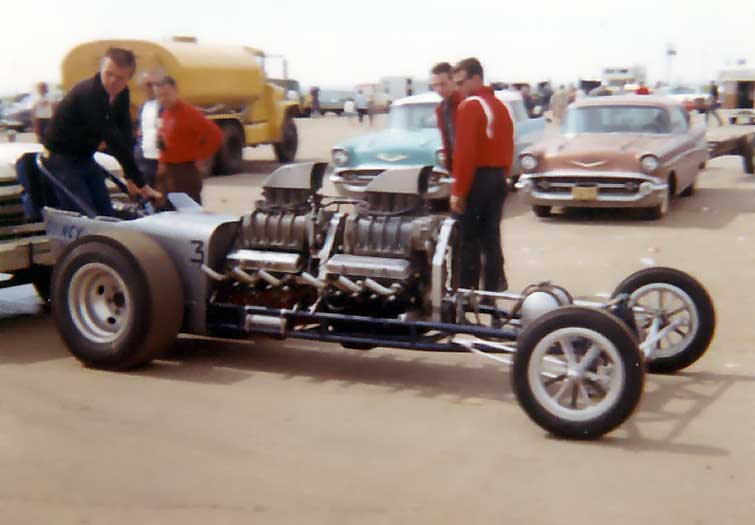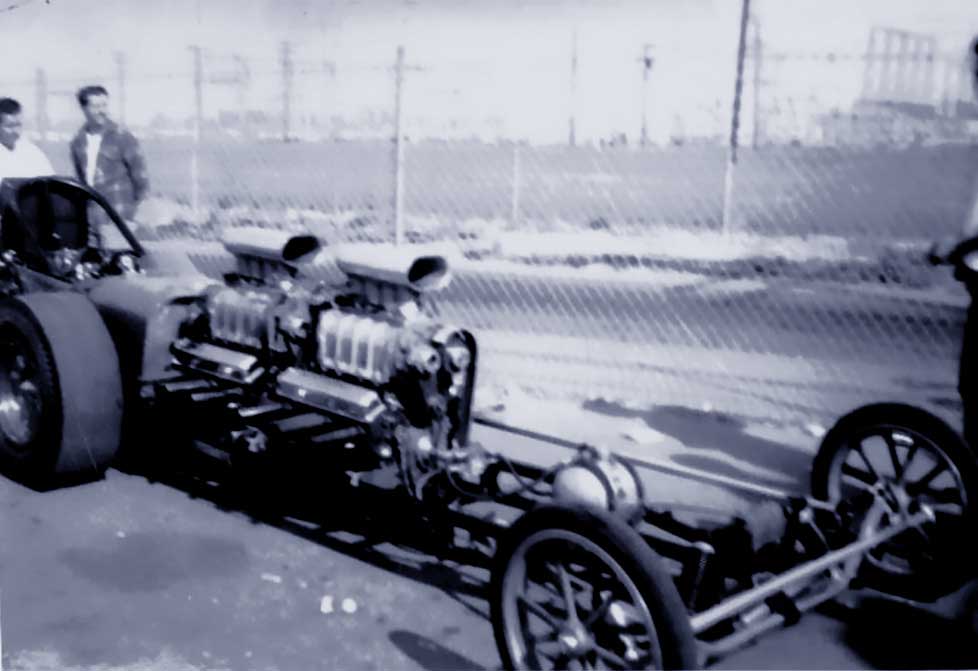 This is the same car but a couple of feet was added to increase the wheelbase. Also, first time out with front motorcycle tires.
The new car. Note the shaft coming out of the rear of the front blower and going into the front of the rear blower. Both blowers were driven off the single front belt. The front engine drove both blowers. It took about 100 horsepower to drive a 6-71 so the front engine was down about 200 hp, and the back engine got the benefit of the supercharger without having to drive it. This allowed us to couple the engines very close together.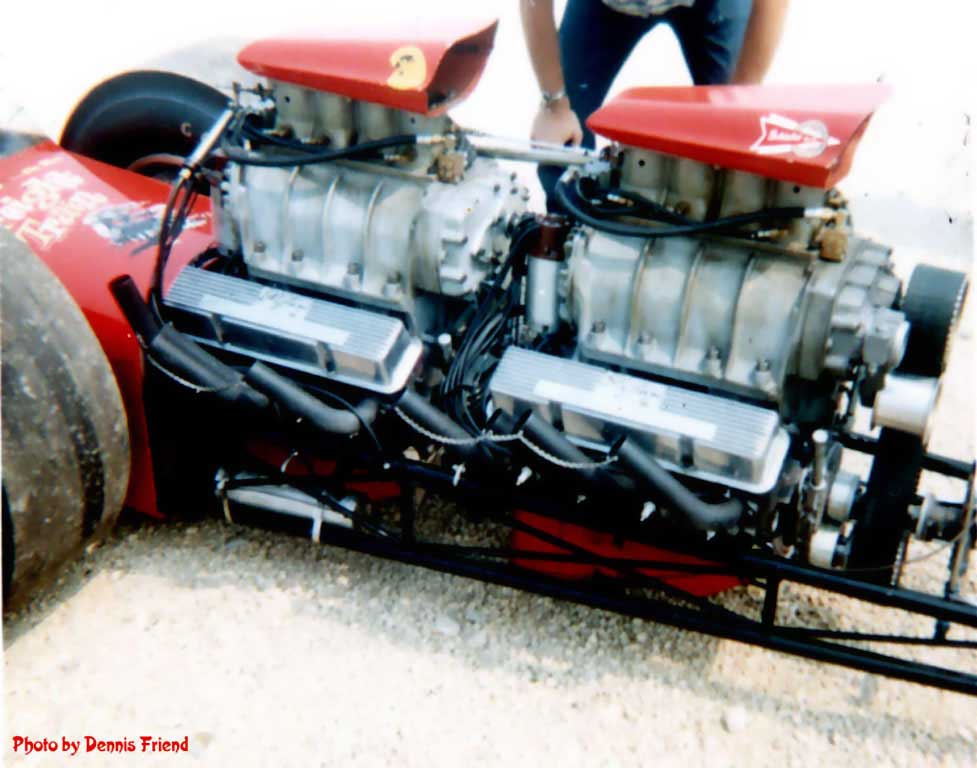 Hey, it's red. That must mean it's a "Freight Train" now. The name was first used by an announcer who said that the twin looked like a freight train, and the name stuck.
http://twotogo.homestead.com/files/FreightTrain/9-7-6.jpg