Discussion Starter
·
#1
·
I decided to take the car out for a small drive yesterday.... Didnt end so well... completely locked up.
So I got the motor out, and took the header out where I heard some rattling... Part of my number 1 exhaust valve was in it. I yanked that head off and this is what I found.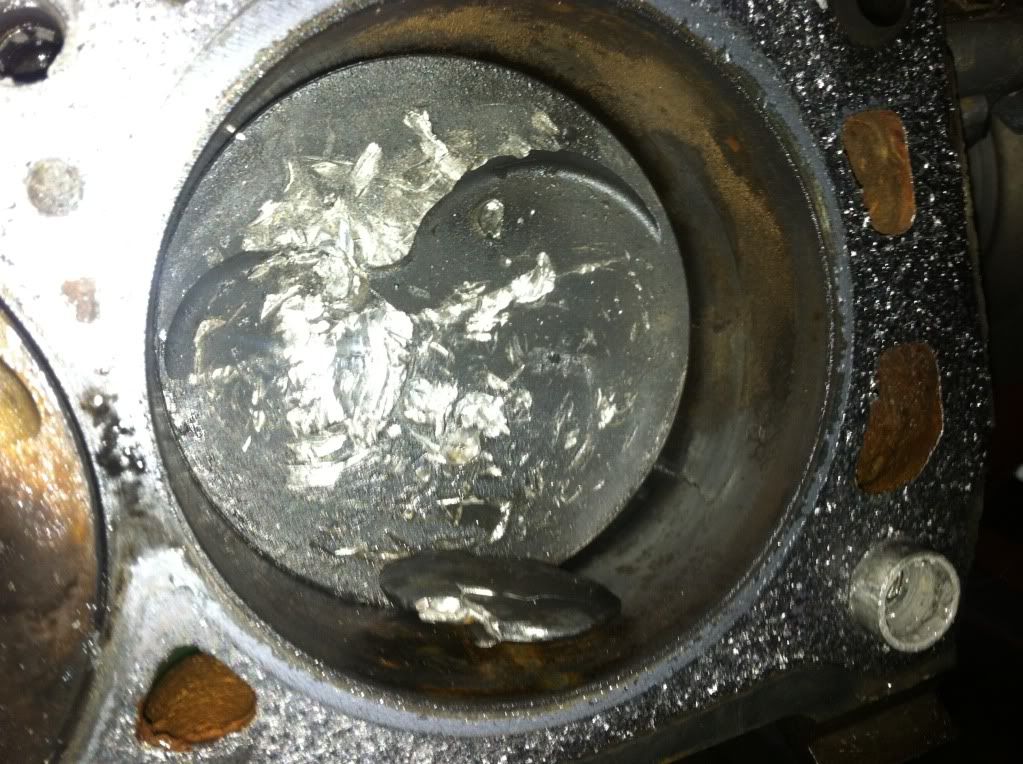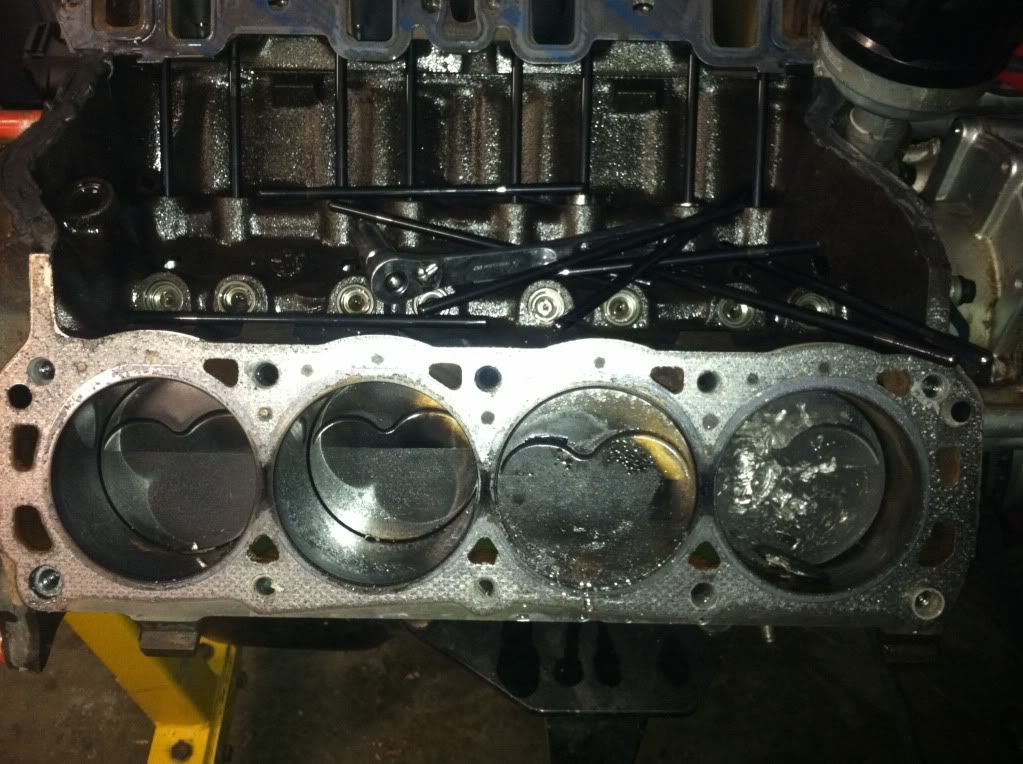 Piston is now cockeyed in the cylinder, the block has a nice crack going down the cylinder and a hole in the side of the cylinder too.
So new plans are for a stout motor. I don't have a budget, but Id imagine around 9 grand, I need all new internals/ new block/ and new heads. I have a Novi 2000 EFI rengade setup right now.
What would your engine be?
Im thinkin a 4.125 bore Dart setup to keep the bore larger than the stroke, but I don't know about the CI i would wanna go and what stroke.
Thanks guys
What would your guys ideas be to build an engine? I want it to run on e85.