Discussion Starter
•
#1
•
So this is my car I have had since 1983 or so, I picked it up from a wrecking yard for $50 bucks, as you see it now it has been since 1988 when I finished it, it has ran into the 10s at 130 on 100 shot at albuquerques 5000 ft track it weighs 3620#s. Got married and moved to Phoenix in 1994 and it sat for a few years, ran it at Firebird without nitrous and ran 11.20 at 122 in 1996 and kids and family took precedence till a few yrs ago I got it registered again and began driving it. Basically the car has not been changed since I got it done way back when and is kinda a time machine for me.
So when I got it running my goal was to take it on power tour but things got in the way, anyway drag week is coming close to us this year and was thinking of taking it, my daughter graduates this year and its her birthday week during dragweek so I thought it would be cool but its kinda slow and was wondering if you guys thought I should leave it as is and take it as a survivor or build a new engine( I have parts to build a alum headed 430 inch engine that would make much more hp) just trying to see if you guys thought it would be cool to take it as is or go through it and make it faster.
Whats the bullet think?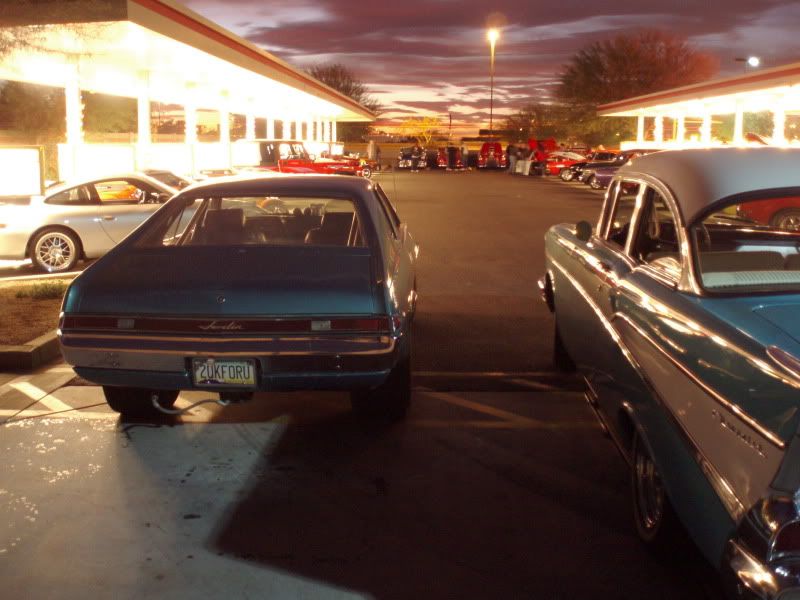 s