Discussion Starter
•
#1
•
This week at DMC Racing we're finishing up the repair of Don Burton's hotrod after his accident. Don will be here this weekend to pick the car up, and Dennis and the team have been working on different aspects of the rebuild all week long.
Dan built a new wing to fit on Don's existing framework and use the existing spill plates.
The wing was installed to Don's lift-off hatch. All of the existing small parts were also reused where possible, and we added new hardware where necessary.
Dzus rails were built to use Don's existing hood and fasteners. It took Dan quite some time to match everything up so that Don was able to reuse the repaired hood.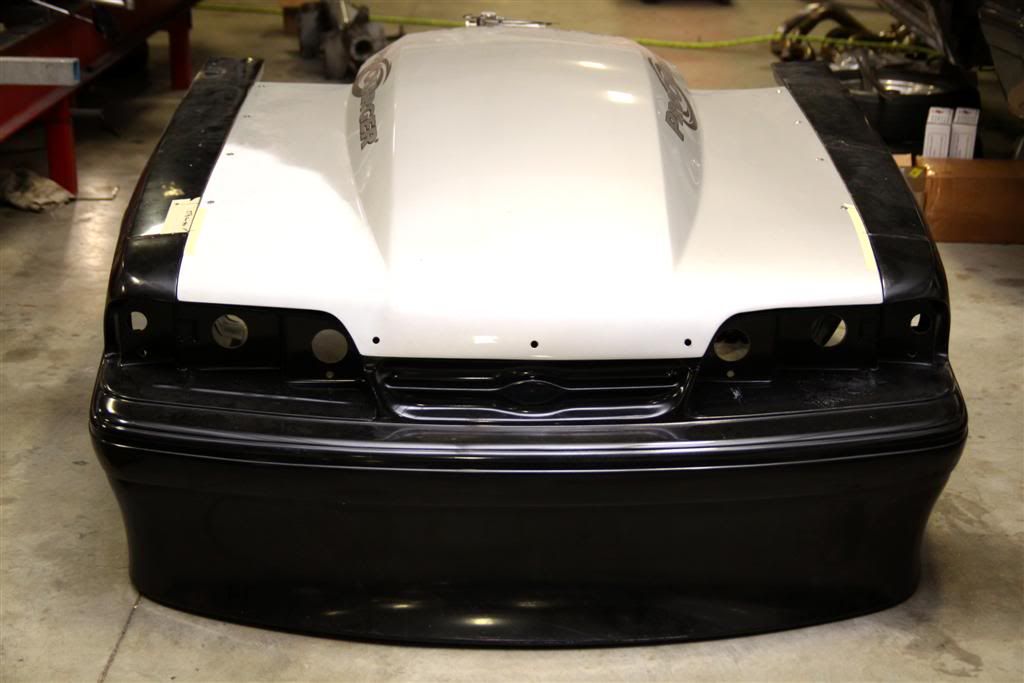 We installed a new Pinto-style rack and tie rods to replace those items damaged in his accident.
Sensitive content, not recommended for those under 18
Show Content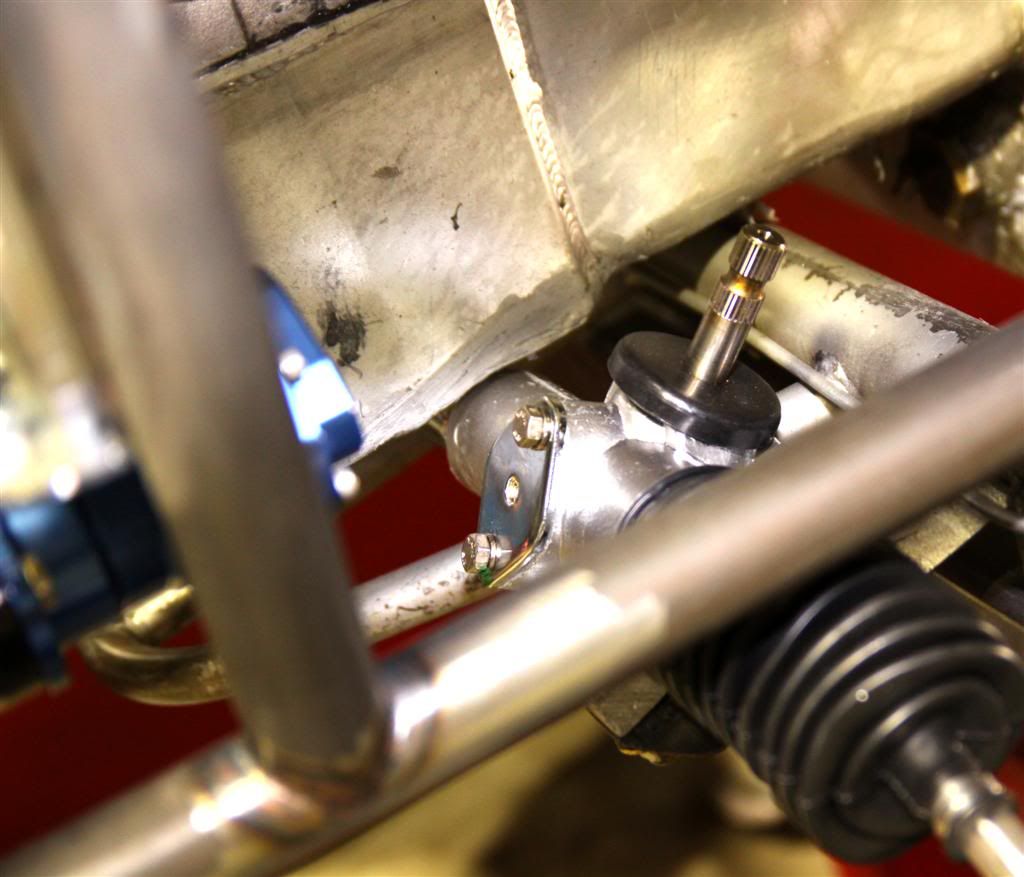 A new inlet tube and mounting plate was fashioned out of aluminum, with a V-band connection.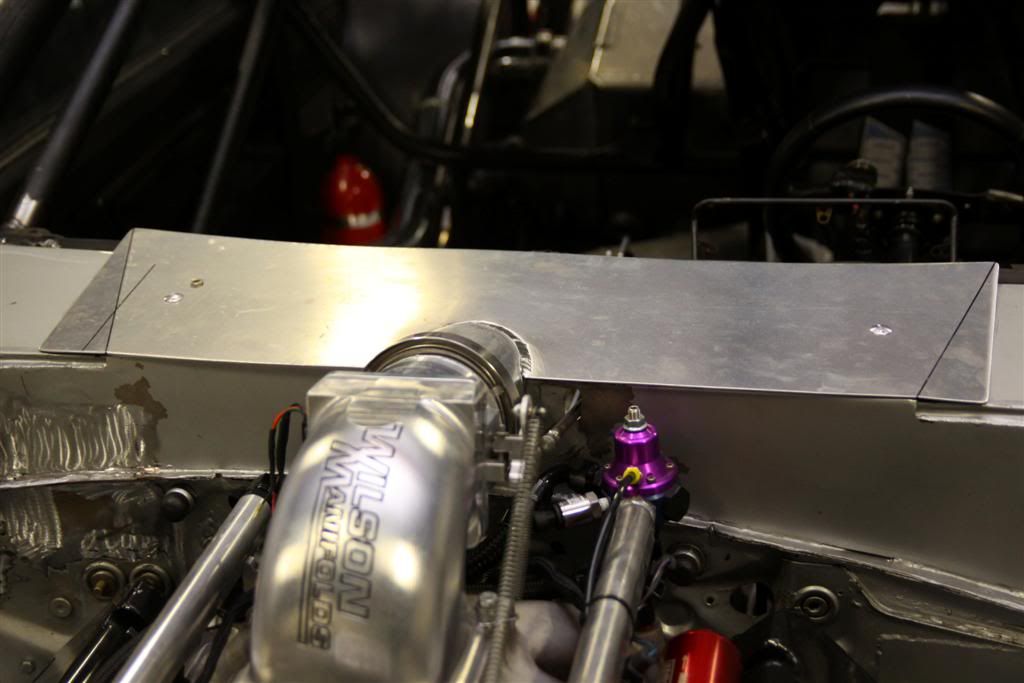 ProCharger blowoff valves were installed into Don's new charge pipes. Check out how the tubing follows the contours of the new framerails!
Inside the car, we ran dual 3.5-inch tubing all the way to the intercooler.
Gerry spent quite a bit of time reworking the intercooler itself, which had to be modified with new dual inlets and a single large 5" outlet.
Dennis welded up the mammoth intercooler discharge tubing.
Sensitive content, not recommended for those under 18
Show Content
Another view of the interior.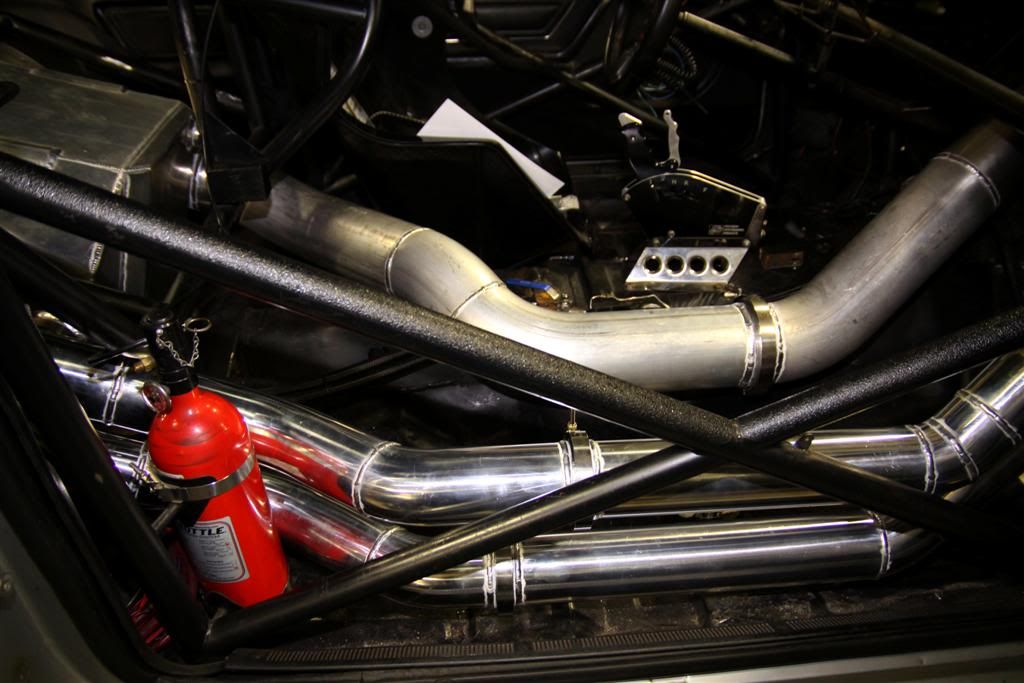 An overview of how the car looked this morning.
And how it looks right now - final assembly of the work we are doing will take place tonight and over the weekend.