Discussion Starter
•
#1
•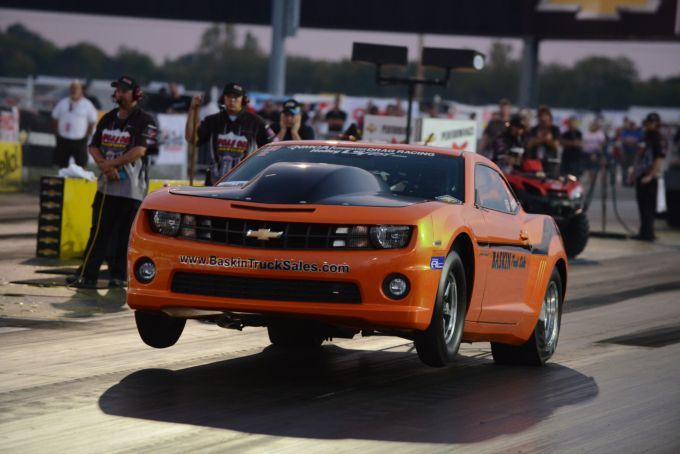 In the final round of ERL Performance LSX All Motor at last weekend's 12th Annual NMCA World Street Finals, featuring the 7th Annual Chevrolet Performance LSX Shootout, at Lucas Oil Raceway in Indiana, the 2010 Camaro Greg Delaney was driving made a move just after mid-track, crossed from the right lane to the left lane and impacted the wall nose-first.


"We're not sure what happened yet," said Delaney, who is sore but was not seriously injured in the evening wreck. "The car is repairable and we will get it back together and it will be better than new."
The belt-driven oil pump, distributor and water pump were broken off, and the engine is being sent back to BES to be inspected to determine whether it was internally damaged.

While his opponent, Judson Massingill, went on to win the race, Delaney won the 2013 class championship in the car, which is owned by fellow NMCA competitor Don Baskin and had gone 8.21 at 166 mph earlier in the weekend.

By Mary Lendzion
http://www.nmcadigital.com/