Discussion Starter
·
#1
·
There is a company making billet main caps. I bought a set of splayed flat bottom caps a few weeks ago. I had a block come in I had put Pro-Gram caps on 9 years ago this has been a circle track engine and the customer broke off the oil pump, Which caused a lot of damage to the main bearings and main caps!!
The caps were curled the customer said and he put them in a press to flatten them back out which did not work out very well. They were flat but the housing bores were out alot.
These caps went right on where where the Pro-Gram caps were on!! I only had to line bore .008 out and the finish was good after maching and aligned hone to size took the caps off and retorqued then and they repeated to size.
They make SBC 10 degreed splayed caps
SBC 4 bolt replacement caps
BBC 4 bolt straight bolt caps
Are looking at building Ford caps as well
Here is the company and they are made in the USA
http://www.cipcoindustries.com/
Here is a pic of the caps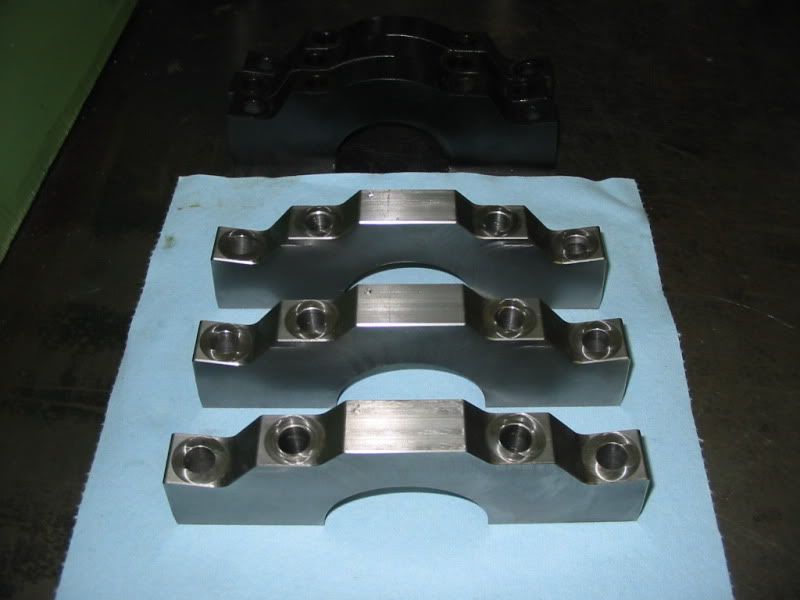 Finish product
I have dealt with Pro-Gram for years and I did my 5000 dollar buy in but over the last few years I have had to wait up to 3 months for caps. My buy in seem worthless now. I also get a lot of calls about guys not being able to get Pro-Gram caps and now at least I have a back up