Discussion Starter
•
#1
•
My son just picked-up a 1993 4.3 V6 to swap into his 1982 T1000. I never owned a 4.3 V6 and do not have any experience with them.
He is going to have the short block rebuilt, but wants to upgrade to a set of later Vortec heads. He wants to run a Comp Cams 270 or 280 HR Cam. It will be backed by a manual, a V8 Camaro T5 if he can find one. He'll be running a Edelbrock carb'd intake and a 500 CFM Edelbrock carb for now. Car has a 4.10 posi rear end.
1. Do the V6 vortec heads have the same valve lift limitations as V8 Vortec heads @ +/- .450" max lift?
2. Are the LS6 valve springs a direct drop in on the stock Vortec heads?
3. Is the 280 Cam too big for a daily driver?
270 HR COMP Cams 18-420-8 Magnum Hyd. Roller Camshaft, Chevy 4.3 V6
COMP Cams Magnum 270HR-10 Retro-Fit Hydraulic Roller Camshaft for Chevy 4.3L V6, 1980-1997. GM 4.3L / 262 c.i. 90° V6 1985-2014. For '85-'87 GM 4.3L/262 cid 90° V6 Engines Originally Equipped w/ Flat Tappet Cam - Mild Street Performance, Slightly Noticeable Lope At Idle, Works w/ Stock...

www.speedwaymotors.com
280 HR Cam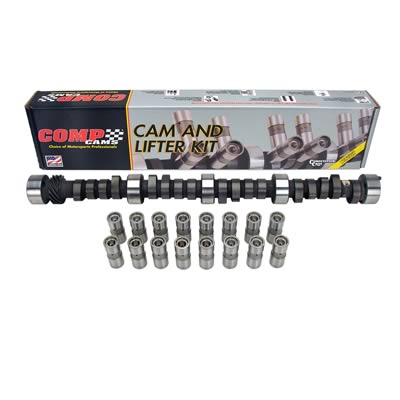 Find COMP Cams Magnum Hydraulic Roller Cam and Lifter Kits CL09-430-8 and get Free Shipping on Orders Over $99 at Summit Racing! COMP Cams Magnum hydraulic roller cam and lifter kits are designed for everyone, from the serious street performance enthusiast to the all-out competition drag racer...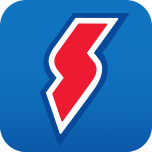 www.summitracing.com
Possible valve spring Kit if LS6 springs won't work
Valve Spring Kit, SB Chevy VORTEC, HI-Perf Hyd Roller, 130 Lbs Seat Pressure, VSK4H53
Thanks in advance