I was cleaning the garage today and came across an old dyno sheet from the A-460 headed 565. This is the dyno sheet from 2007 after I put the second set of A-460 heads on it with 2.4" Ti intakes and the new style (tall) A-460 intake. Both dyno sheets are with a 9375 1050 I brought back in '91 ( it was an old used carb then) and sent it to the original Barry Grant for a rebuild in the Spring of '91. It went on the 512" my brother and I had.
Before the 2007 "fresh-up" I sent it to C&J Engineering for a cleaning and rebuild. Progressive linkage, primary PV.
It was pulling 1.7" - 1.8"vac.
We ended up with the jetting at 80 primary with a 4.5" PV and 86's in the secondary. We ended up pulling 10 jet sizes out of it on the dyno that day. My buddy "Mummert" (who posts in here from time to time did the heads and was tuning with me that day) The more jet we pulled out the better all the numbers kept getting.
This is a 2012 dyno sheet after a complete rebuild with 13:1 compression and T&D 1.8 rockers: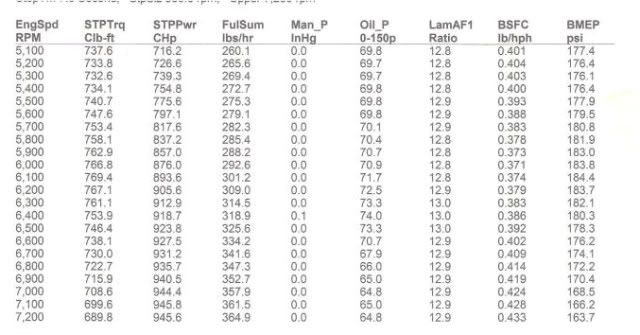 Jetting was 84 primary 90's.
I have other Dominators and they don't produce this consistent A/F's and don't even come close to the BSFC #'s. I'm assuming the brake specifics start from the metering plates and end at the boosters as far as the Carb goes. (And then you have the engine combination: heads, comp, cam, exhaust etc.)
From the carb: from metering plates to boosters, and Air Speed plays a role in this helping atomization. Would this carb produce the same range of numbers on a 7,200 rpm 420" smblk ? Could it be
Cloned
to put two of them on a 7,000 rpm 600". Would the air speed be cut nearly in half from the 7,200 rpm 565 ? ( more on that question later) How does that impact atomization ?
So, I had thought the original Barry Grant had converted this carb to a 2 circuit:
Carb parts: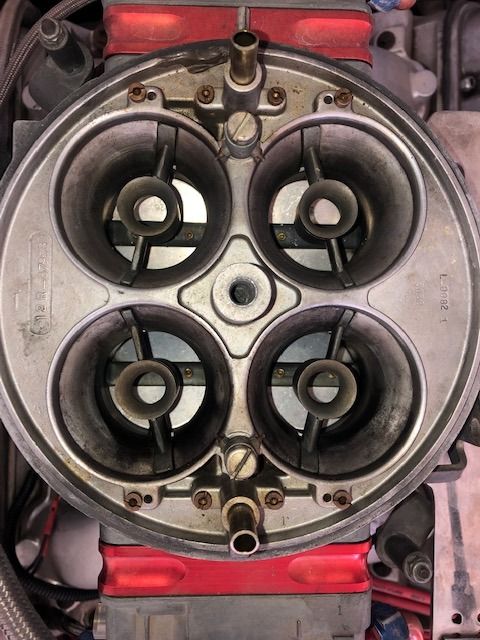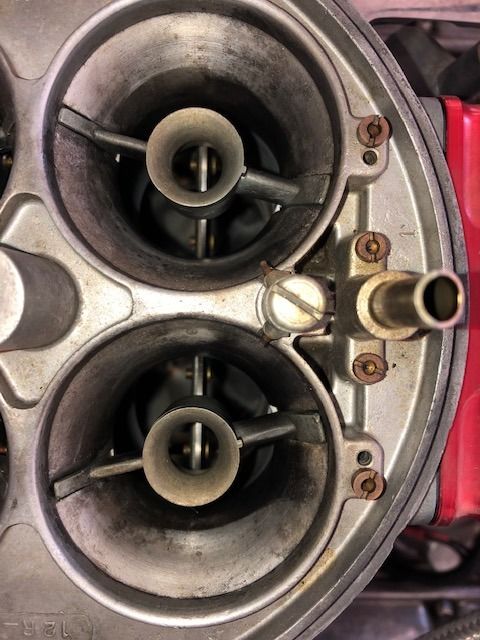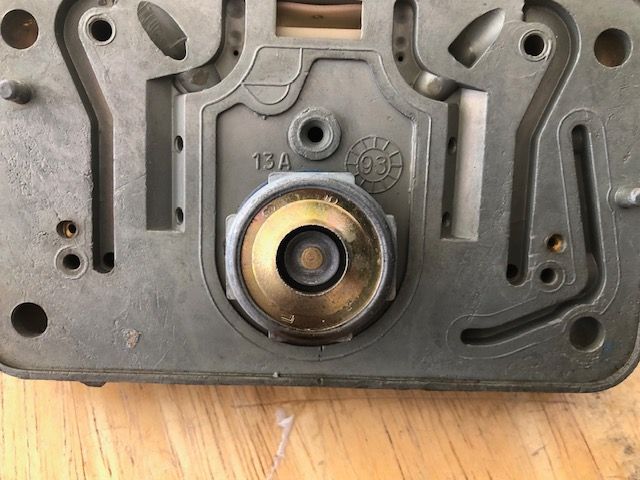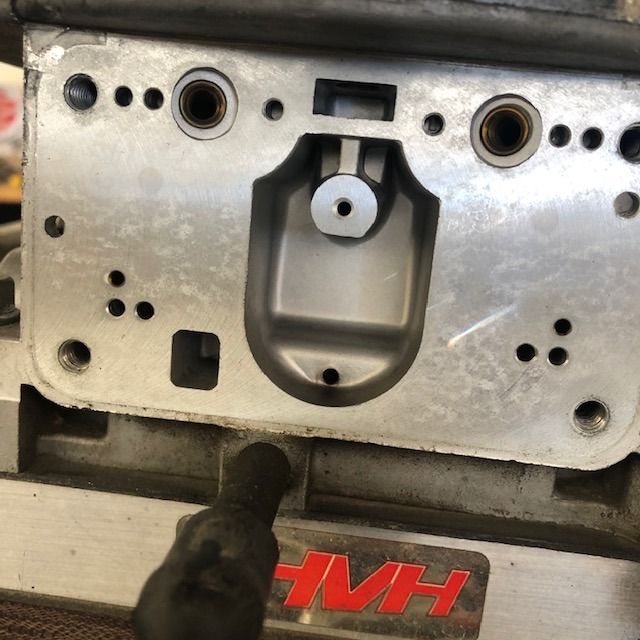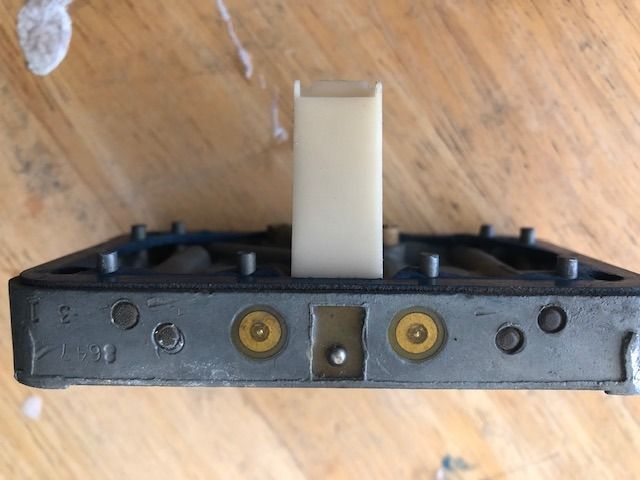 ****
A related question:
a 600" engine at 7,000 rpm has an air requirement of approx 1,215 cfm x 110% = 1,336 cfm
How do you think two 1,000 cfm 4150's would perform compared to two 1,050's or 1,200's ?
Lot's of part throttle driving between 3,200 - 4,200.