Discussion Starter
•
#1
•
The introduction
I'm putting this here because the car is a Capri built by Ford and sold by Mercury dealers in the US. It's not a Mercury as is often called, it's a Capri and that's the make as listed on the title. It doesn't matter but I thought I'd point that out from the beginning.
Next since it was re-built by me back in the early nineties it has always been Chevrolet powered or as the Capri nuts call it a brand x engine. I basically got bounced off of the Capri mailing list because I put a Chevy engine in it. Phuck 'em if they can't take a joke.
Anyway I would suppose some have seen it before because I have posted some pictures of it. Owning one of these neat little cars doesn't make you gay either it makes you smart. Monocoque chassis, super rigid and light weight, disc brakes with dual piston calipers up front, strut suspension with manual rack and a wide open engine bay to fit pretty much any engine you desire within reason. A big block Chevy fits perfectly with a lot of room for tinkering when needed. When finished this car will weigh right at 2700lbs with no driver in full street trim full tank of fuel and full exhaust system.
My goals are a pump gas car for cruising around in. I'm old school so I want it radical, big engine, big cam, big gummy tires, it all equals fun to me. I've been sick as a motherphucker with heart problems so things have gone tremendously slow. I was worried I'd buy this huge pile of parts and my wife would have to end up dealing with it. Not what I wanted to happen. It seems like I'm getting better so off I go with it. This won't be a comprehensive essay of what I'm doing to it more like a here and there of it as I go and have a chance to take pictures and post stuff.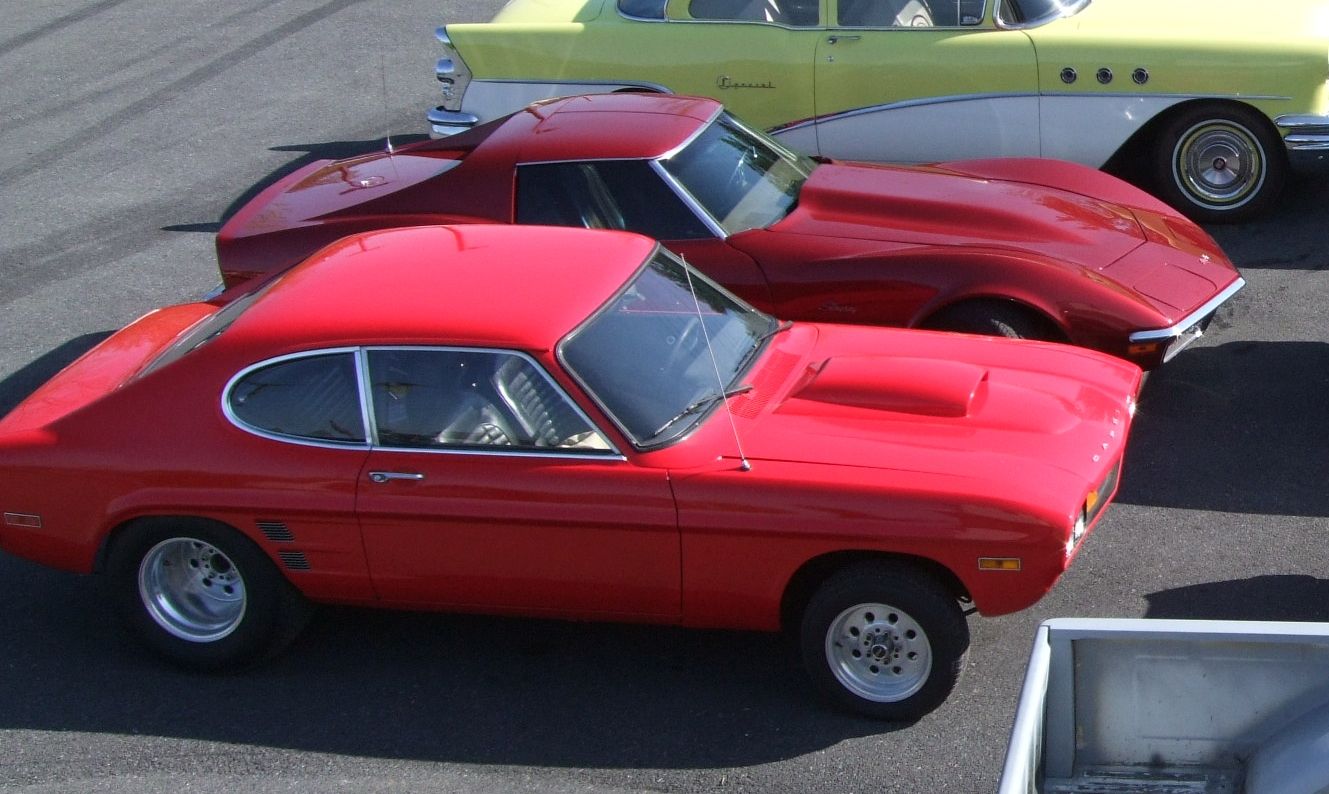 Oh and the car has perfect body lines the hood is mis-aligned because when the engine was taken out no one (me) bothered to line it back up.