Had a special project to do for a major automobile manufacturer. Thought I'd share a couple of pics. The carbon piece is 14'-6" long, 30" wide, and 3/8" inch thick of solid carbon fiber. No filler, no core. Just carbon fabric and resin. It weighs under 100 pounds!!
And because I know you'll all want to know and SOMEONE will have to ask......that's a $9000 chunk of carbon fiber.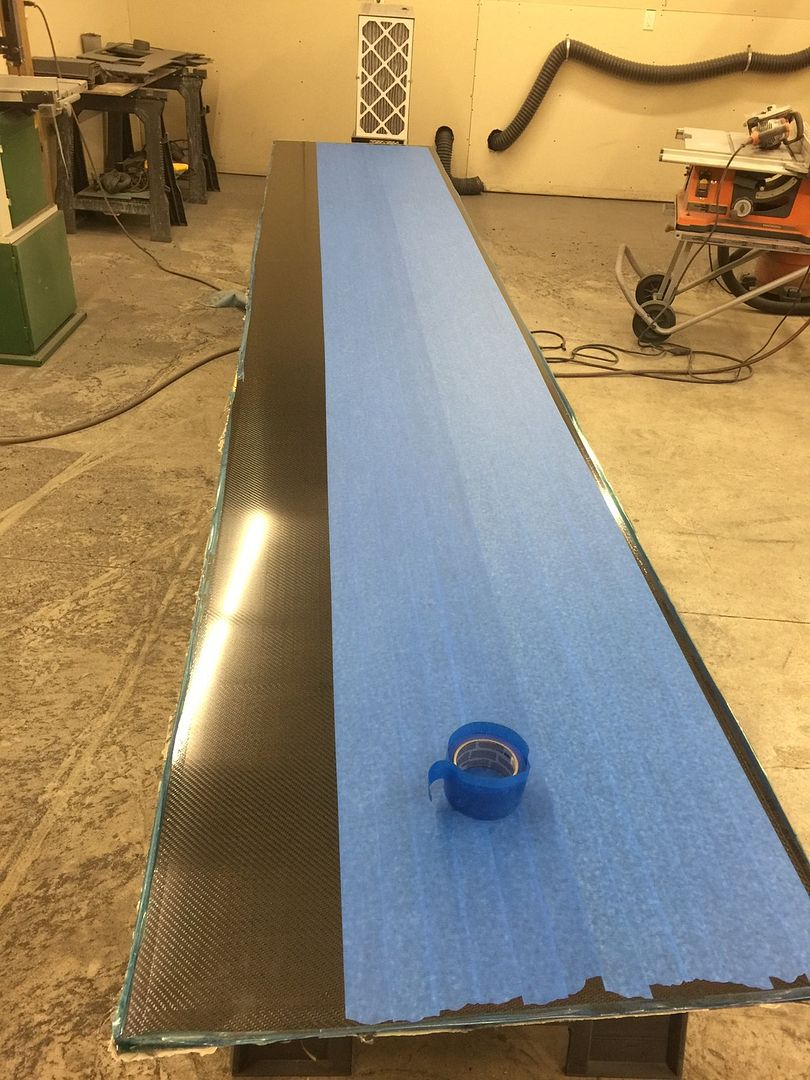 And we had to have a custom aluminum layup table made for this job. Table measures 16 feet by 3 feet.