Discussion Starter
•
#1
•
I have been researching and have an idea of what I want to do, but before I pull the trigger and start spending money. I would like some advice to see if I am heading in the right direction with my build, could save money on some parts that are not needed, or if there better parts out there. My goal is to have ~1300rwhp and keep the car streetable enough for true street events and ~1hour drive to the track and cruise-ins. I will also like to run the car on E-85 or C-16
The car currently has a 8.50 rollcage and chute, but would probably need some updating. My plans for the drivetrain are:
Short Block
-LSX, Dart, or ERL? I might wait for the Dart Aluminum block to come out next year. The ERL block would probably keep cost down with machining and they seem to have good customer service, but I like the idea of Dart or LSx to fix some of the oiling issues and stability of the iron block.
-4.125" bore x 3.622" stroke x 6.125" rod
-Callies ultra I beam rods
-Custom Wiseco Pistons:Compression 9.5 to 10.5:1?
-Callies Dragonslayer 3.622" crank
Heads
-Trick Flow 235cc 6 bolt cathedral port heads or would Mast or All Pro be worth the extra money at my level?
-I might have TEA CNC port them and set up with their Crower rocker setup
Valvetrain
-Hydraulic or Solid roller?
-7500-8000RPM Redline
-Springs and Cam Spec'd out For Setup
Intake
-I need something very low profile as I want to keep everything under the hood.
Turbo
-Forced Inductions 94mm ETR-HO billet wheel GT55 series turbo with a 1.3 AR housing
-Precision 94mm CEA Wheel
-I would like to setup the car to work well with a 88mm or billet 76 in case down the road I would do some class racing as in ultimate street or so on.
Transmission
-Rossler or Jake's 4L80E
-TH400 with Gear Vendor
EMS
-The only part I have bought, Holley Dominator EFI. I also plan to interface this with a Racepack IQ3.
Any advice is greatly appreciated.
Here are a few pictures of the car:
Main Hoop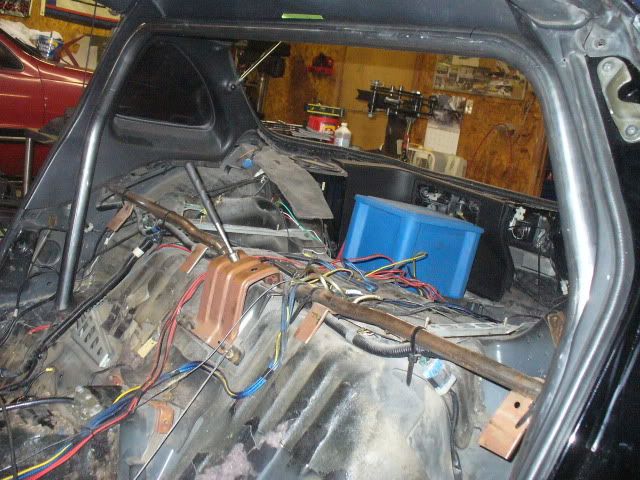 http://i34.photobucket.com/albums/d126/superchargedz
/300ZXRollCage2.jpg
Rear Bars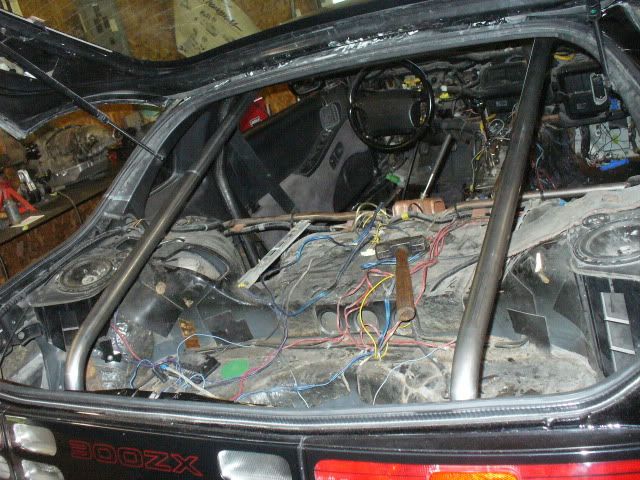 Photoshop by Friend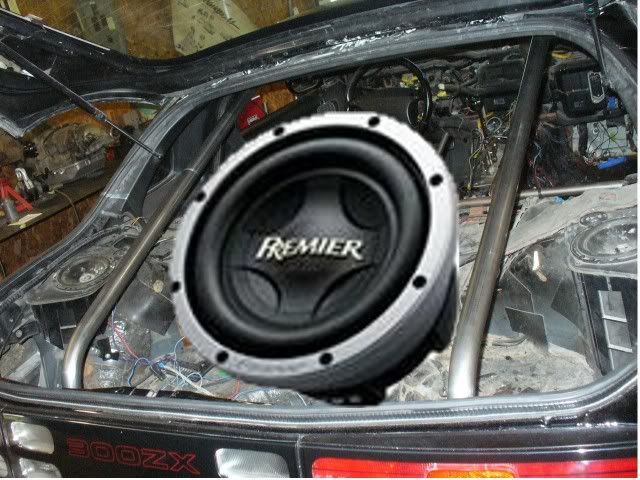 T-Top/A-Pillar/Dash Bars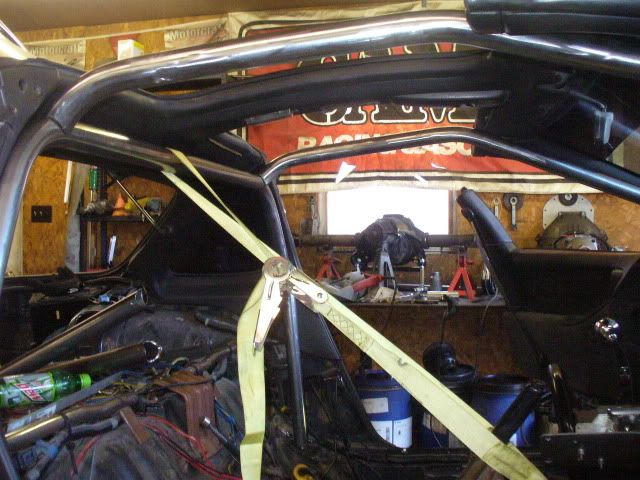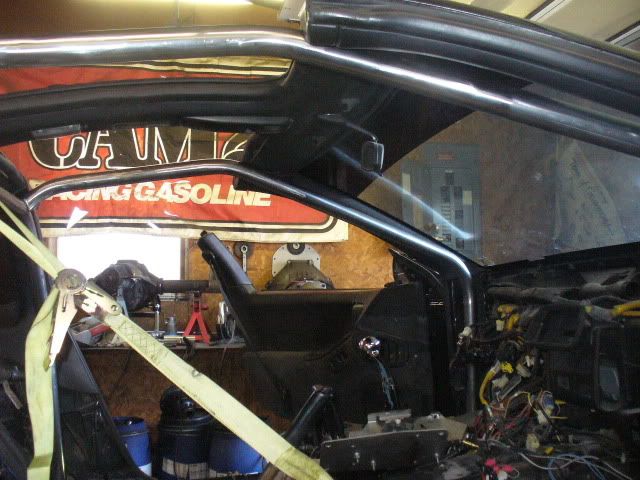 Chute Mount/Bike Rack
[/QUOTE]
Doorbars/WindowNet/Swingouts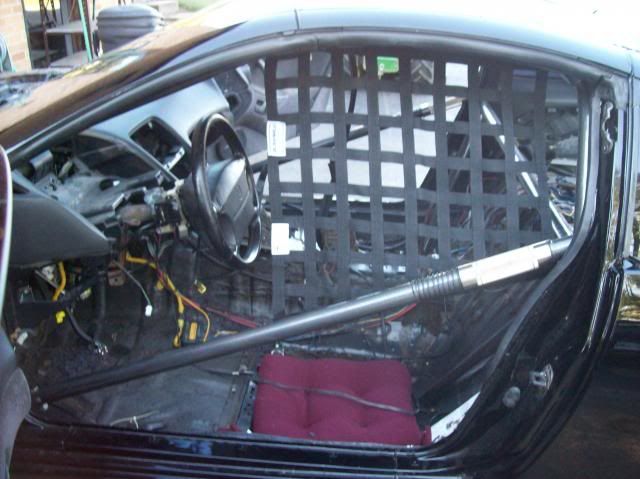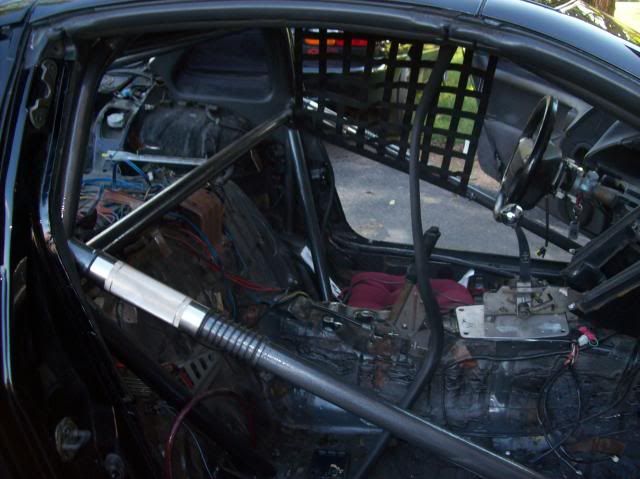 Changes I will probably make to the cage.
-Curve the harness bar for more seat clearance.
-Custom Window Net[/QUOTE]