Discussion Starter
•
#1
•
Well, being that I am mentally un-stable and the AMC my Father and I are building nearing completion (build thread in Others section), we have picked up yet another money pit. I have been around Mitsu's/DSM's specifically since 2002 when I purchased my first Talon as a winter beater during High School. From 2005 to last month I have been building/racing my 1992 Plymouth Laser AWD. Started life as a 16g/ SAFC car running 13.4 @ 105mph in 2005 and ran a best of
[email protected]
on a FP GT35r this past season running the original stock motor for 10 years. Over those 10 seasons It ate through 6 transmissions and it happened again to me this October at Import Face Off @ New England Dragway in a semi final (win) against a Honda. Long story short, I am not wasting anymore money on sideways transmissions and decided rear wheel drive was my only option. Although the AMC will see the track next season, I was not ready to give up on the stupid 4 cylinders.
I set out looking for a Mighty Max or Ram50 and my father actually came across this 88 Mighty Max in CT off craigslist. He went down and checked it out, as can be expected the body was randomly spray painted and neglected and it had some terrible 80's graphics. We struck a deal and dragged her home, upon further inspection the frame is nice and solid and overall the body is pretty good too! We are working on cleaning up the body, then I will pull the 4G63 from my Laser along with the FP cast exhaust manifold and flip the 35R around. My current Forrester intake will allow me to flip the plenum for RWD use and I will steal some other odds and ends. Transmission will be a Accurate Transmissions built C4 and Ultimate converter concepts converter from my buddy Matt's 4G swapped E30 (8.80's car). Rear end will be an 8.8 Ford unit. I was building a 4G swapped notchback mustang but parted it out when I got married, luckily I kept my adapter plate from Bill H, wiring harness and RWD oil pan. I will post progress as we go, the direction for the truck is to be class legal for Import Face Off's "Forced Induction Sport" class which limits to 62mm turbos on vehicles with full exhaust and DOT tires, largely stock interiors. Suspension will remain leaf spring on caltracs and the whole idea will be a streetable truck that will click off high 9's on the stock motor and a drag radial.
Thanks,
Kyle
Laser that will donate many speed parts along with its heart-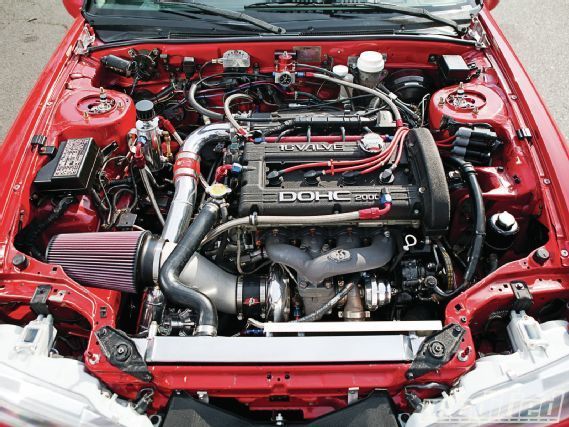 [email protected]
pass -
Picking up the Max!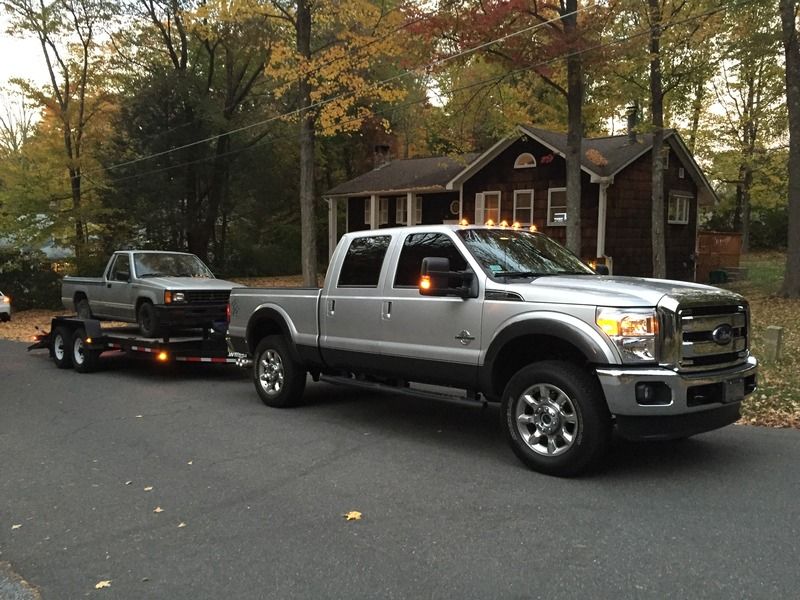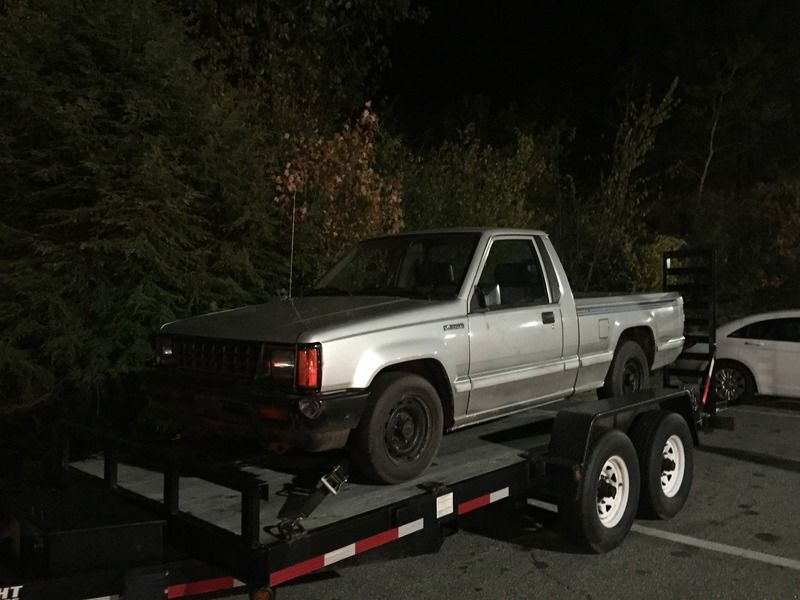 After a few days of peeling 1980's decals and buffing-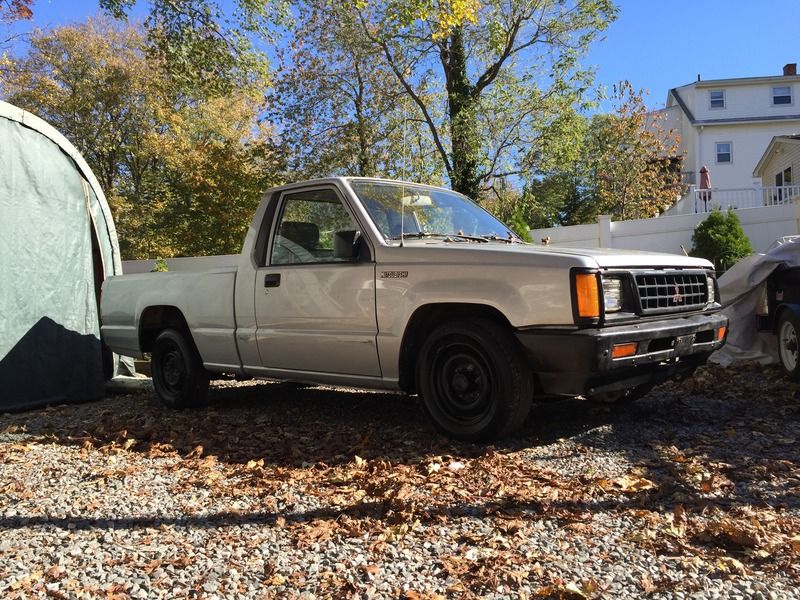 Any the C4/Ultimate converter, JW ultrabell-