Discussion Starter
•
#1
•
I have been a lurker here for a while learning so much and figured it was time to post my build thread. My 1970 Mustang - stick car has gone through a few transitions over the years where it was a pure street/show car, then three years back it went to a 80% street, 20% drag when I dropped in a Ford Racing Boss 351W block bored/stroked to 460ci, and over this past winter it has seen another transformation to 90% drag, 10% street, bringing the SBF engine to 670HP NA.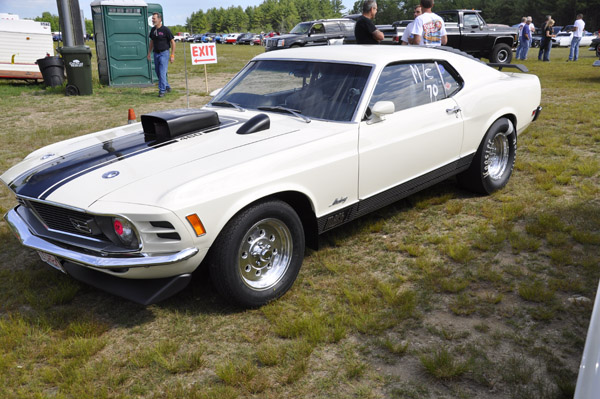 Last year the best time was 11.2 sec at 125mph and I got the bug to go faster. So over the winter the engine seen some major work summarized below. So far this summer my best time has been 10.6 at 129 (and that was with 1.65 60's and not hooking up) then last month I blew the Liberty faceplated TKO600. I am now waiting on a Gforce G101a that I should have in a few weeks.
Over the winter here is what I did to bring the engine to 670HP from 550hp.
Started with the Ford Racing SBF 460 ci shortblock which is based on the 351W Boss block I had that which was already pretty strong with Mahle pistons, Scat crank with Forged H-beam connecting rods, and more and I focused on the top end.
Z304 heads were completely worked by Duane Busch with:
- Larger valves: intake valves from 2.02" to 2.10, and exhaust from 1.6 to 1.625" with Ferrea comp plus valves. Those are the max the heads can support.
- Went with PAC 1225 springs, topped off with Titanium retainers.
- To boost compression to just under 11:1, the heads were angle milled 1* (0" to .120") reducing the chamber size from 63cc to 54cc. Going with the larger valves did require opening the pockets up some, so we increased about 2cc from 52cc.
Duane also cleaned up my Vic Super intake.
The head work Duane did was great and resulted in a significant improvement:
- Original 2.02" intake valves flowed 272 cfm @.500, now they are 2.1" with 314 cfm @.500, .600" of 334cfm , and at .800 was 345cfm
- Original 1.6" exhaust valves flowed 212 cfm, now they are slightly bigger at 1.625" and flow
[email protected]
and at .800. 265cfm
Flow was done at 28 in Hg on a Superflow 600 flow bench.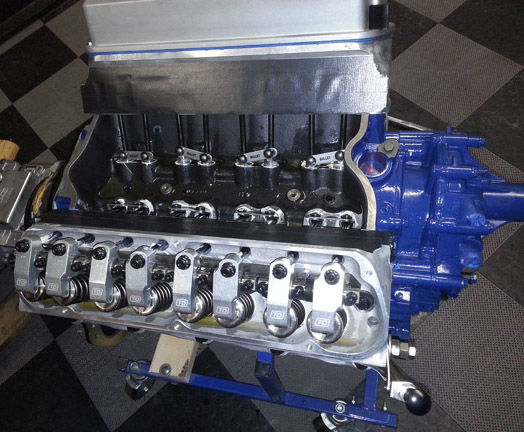 Other:

- T&D Machine 1.7:1 shaft rockers
- Bullet cams did a custom solid roller grind with a gross valve lift of: .755 intake and .740 exhaust.
- Morel 5436 lifters and 3/8" x.120" wall thickness Smith Brothers pushrods
-AED 950HOM carburetor
- Hyatt Racing Services custom built slipper clutch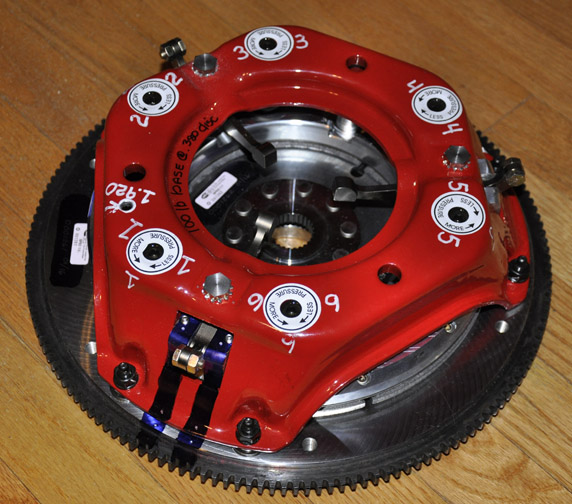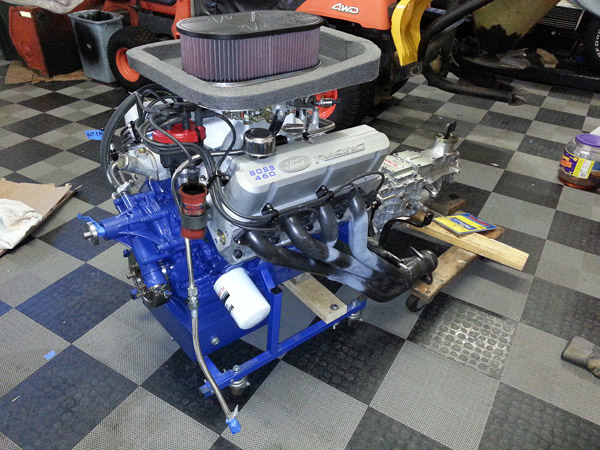 All of the work paid off. My goal was to hit 650hp with a stretch of 680hp. On the dyno the engine hit 670hp. That is a full 120hp more than when I first dynoed the engine. This is all on the same exact dyno that two years ago I got 550hp. PK Machine, Fitchburg MA did all of the dyno work and some of the other things that I could not do myself and I could not be happier with the work.
Before 550hp at 5500rpm and 561 lb-ft at 4400
Now 670hp at 6800rpm and 587 lb-ft at 5200
Not bad for a small block ford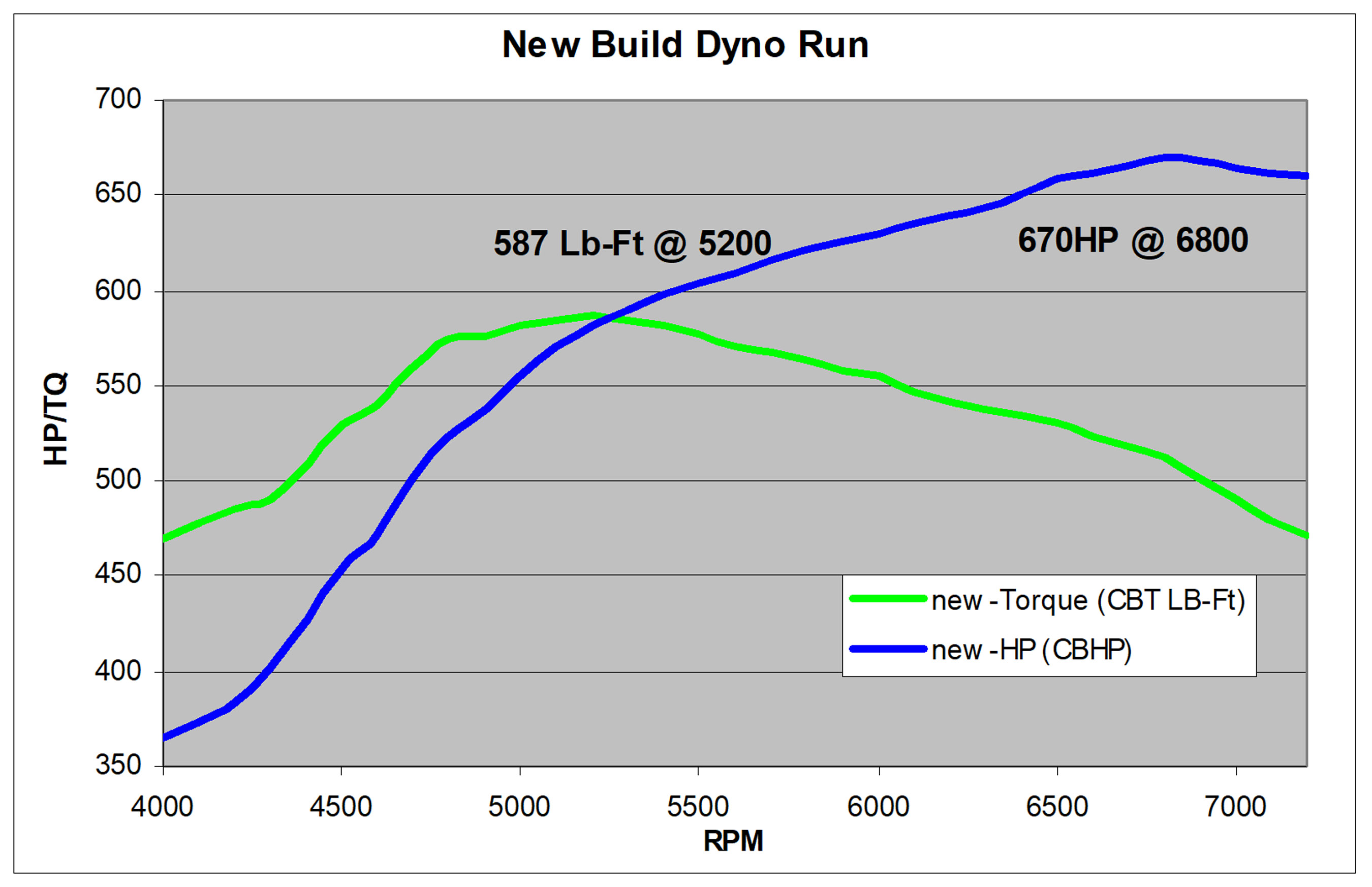 Comparing the dyno results from 2 years ago old heads, cam, and intake, to show exactly what all of the recent modifications did. Blue/Green new HP and TQ, Black/Red older HP/TQ.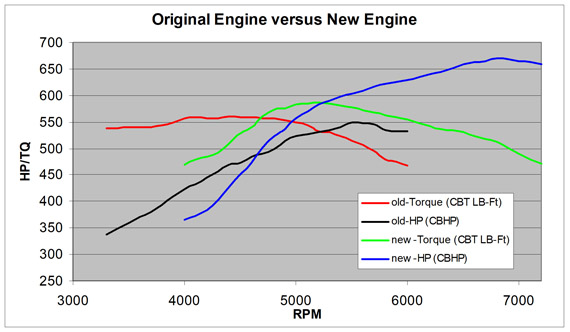 So more about the car:
Rear Suspension:
Calvert Split Mono-leafs, car is at stock height
Caltracs
Global West Del-A-Lum Shackles
Viking Crusader double adjustable shocks rear
Front Suspension:- Stock looking
Opentracker Racing Roller Components - Track LCA's, and Drag UCA's with Roller perches
Roller Idler Arm, all new performance tie rods and adjusters, and other linkage components
Street and Track Adjustable strut bars
Viking Crusader double adjustable shocks front
Chassis:
Shock towers have been reinforced on the inside and outside. Custom reinforcements on the inside tying the towers to the frame, and the common 45 degree plate welded on the outside.
Arning/Shelby 1" drop
Welded in subframe connectors along with other reinforcements
Other:
Rear is a Ford 9" with a Moser Detroit Eaton True-Trac, 31-Spline Axle, 3.70:1, this winter swapping to a 4:30 spool with 35 spline.