Discussion Starter
·
#41
·
Date: 2-5-23
My friend Blake designed and 3D priced a cover the the boost solenoids.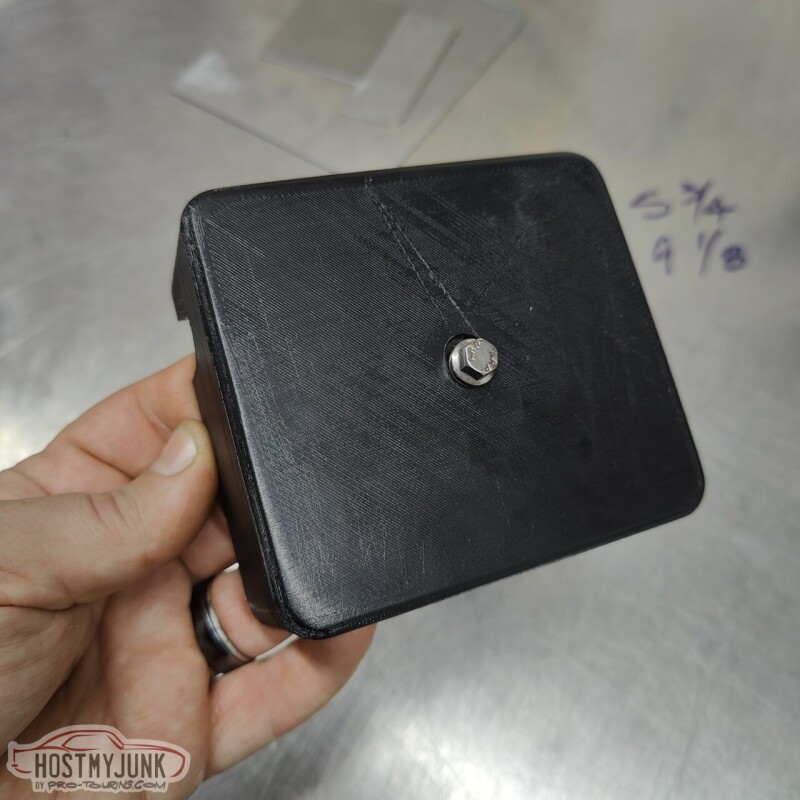 He included a cut-out on the side so that I can mount a Deutsch 4 connector bulkhead fitting, instead of the two connectors that were on the solenoids before.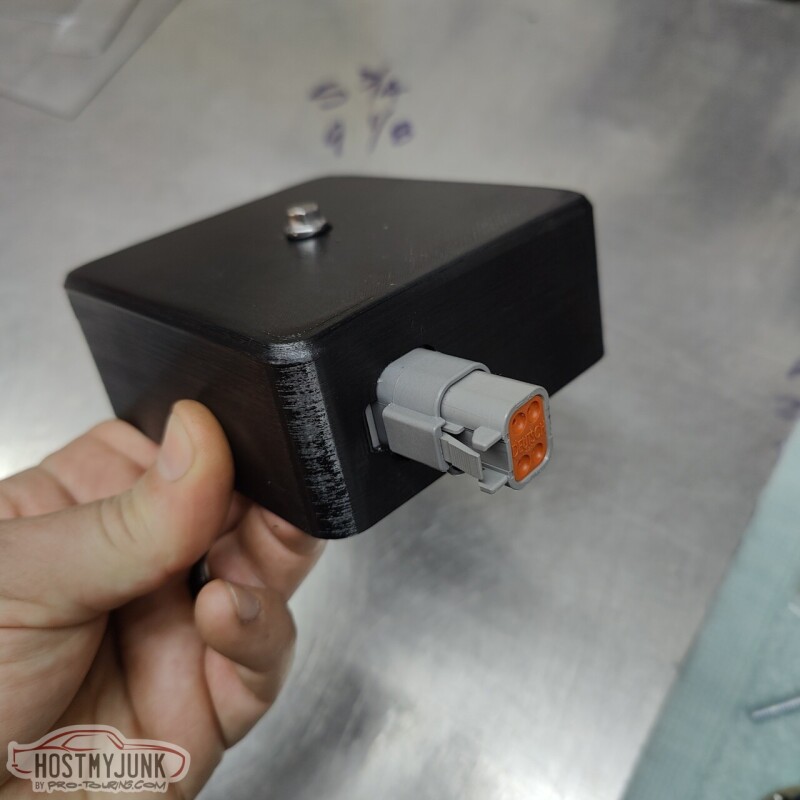 Both Vic and I liked the raw 3D printed look of the sides, but the top was not as pretty. So Vic applied some vinyl to the top.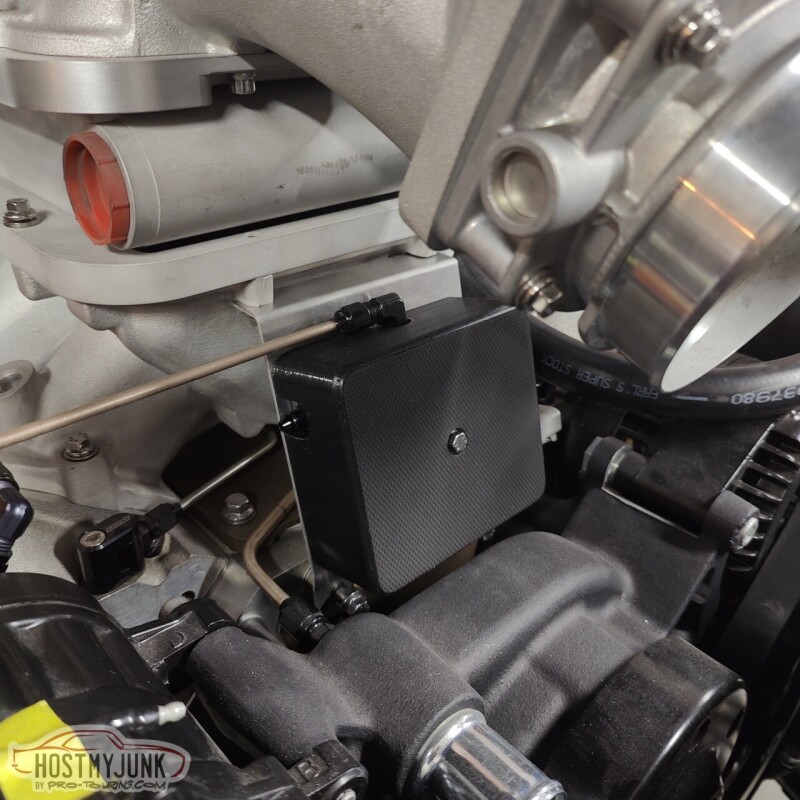 The mounting plate itself is pretty thin, so in order to tap a hole for the hold down bolt, I drilled a small hole and used a punch to gradually enlarge the hole. This folds the soft aluminum out and gives more material to tap, making it as good as a captive nut.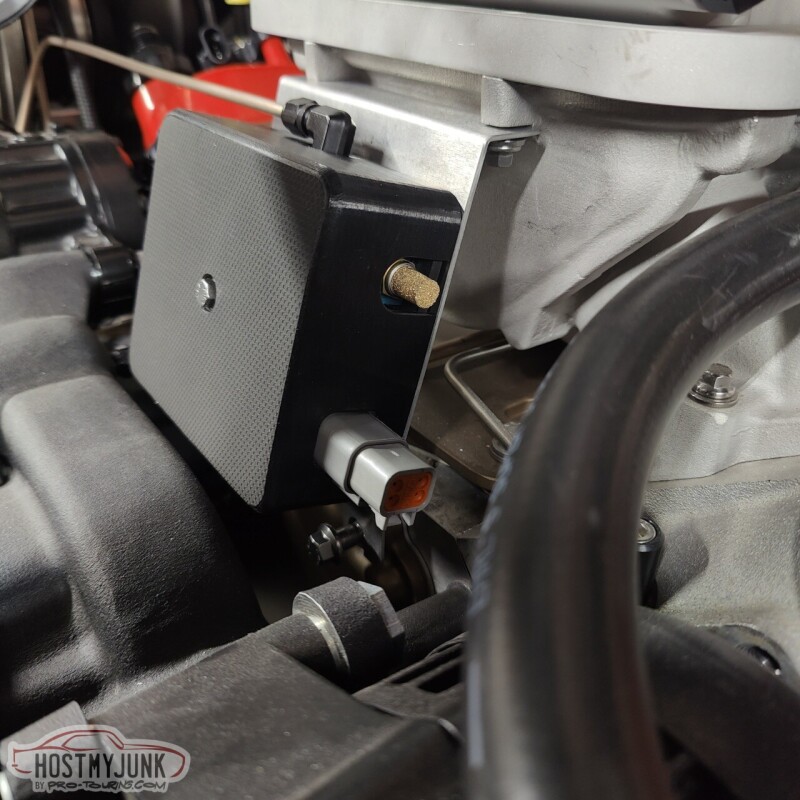 I also made the hose that gos from the fill tank to the top of the heat exchanger.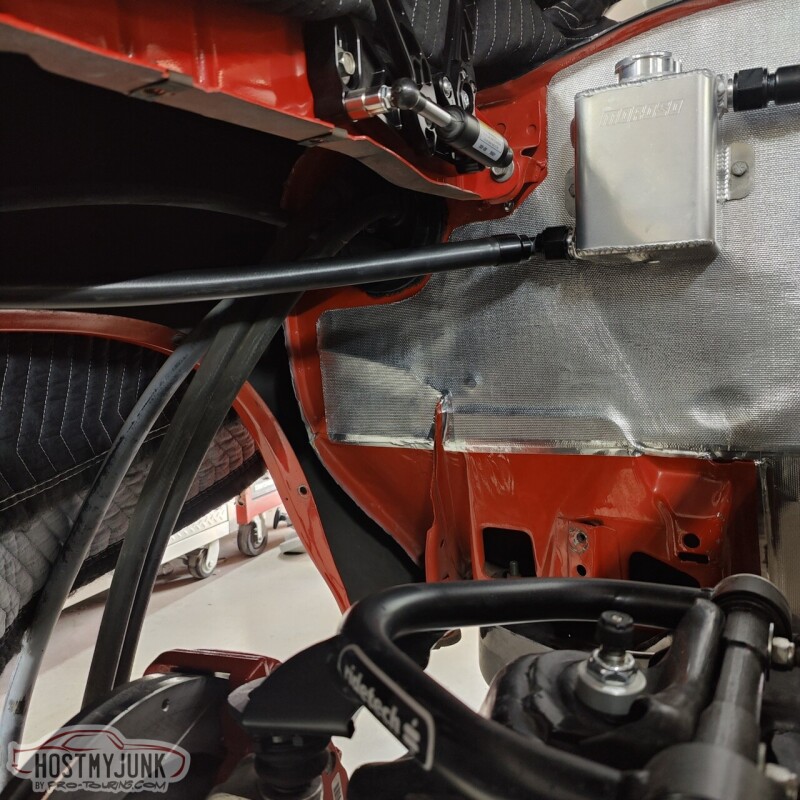 Hear are the two heat exchanger lines where they slip between the core support and the radiator.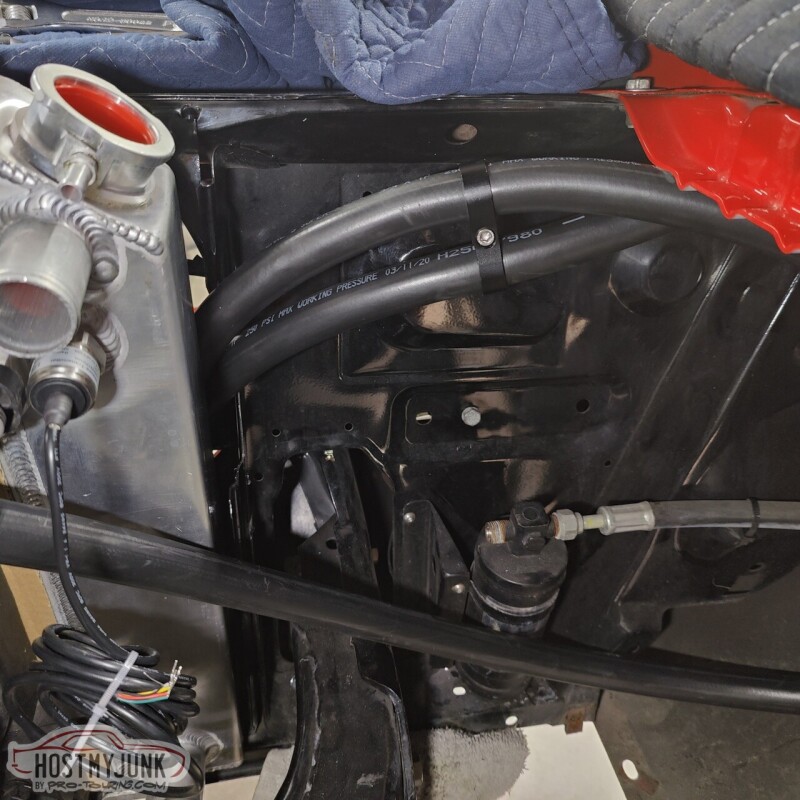 The hose from the bottom of the heat exchanger loops towards the fender, then comes over the fan, and then down into the top of the pump.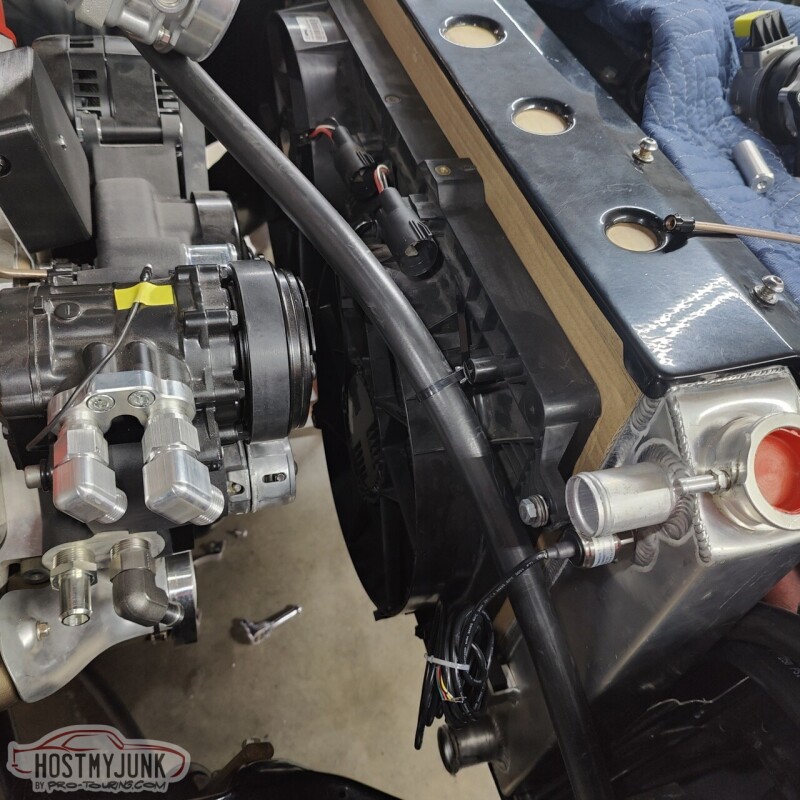 I also took the turbo off so that I could rattle can the turbo support bracket.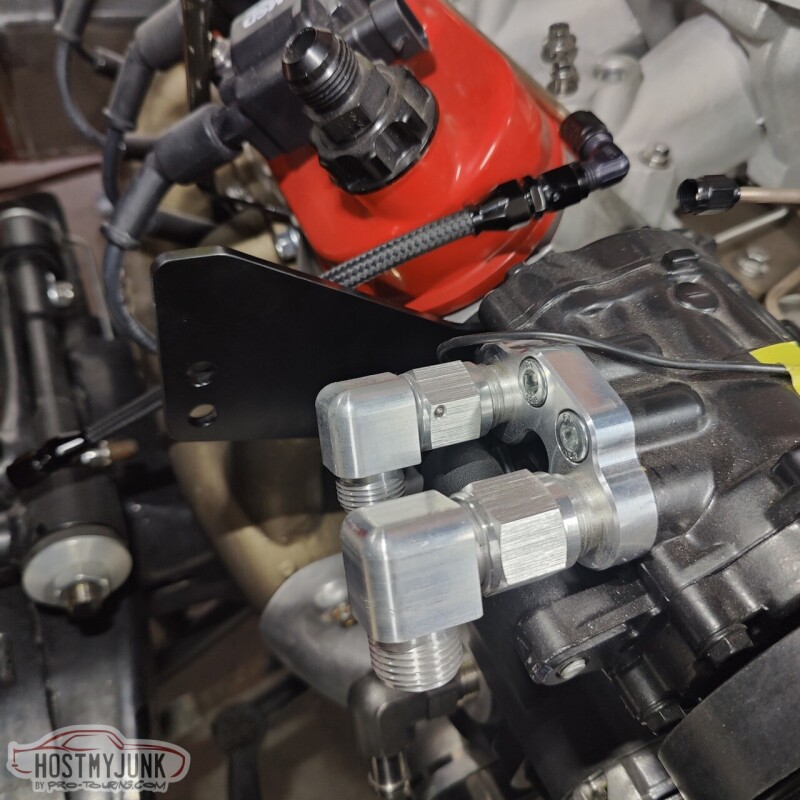 Andrew