Discussion Starter
·
#21
·
Date: 1-1-23
One of the items to replace for this update was the steering shaft. There was nothing wrong with it, but I never liked that it was a solid shaft.
This is a collapsable shaft and new u-joints from Borgeson. I will also be replacing my 20 year old AGR steering box with one from Borgeson.
In this picture the shaft is is already trimmed to fit.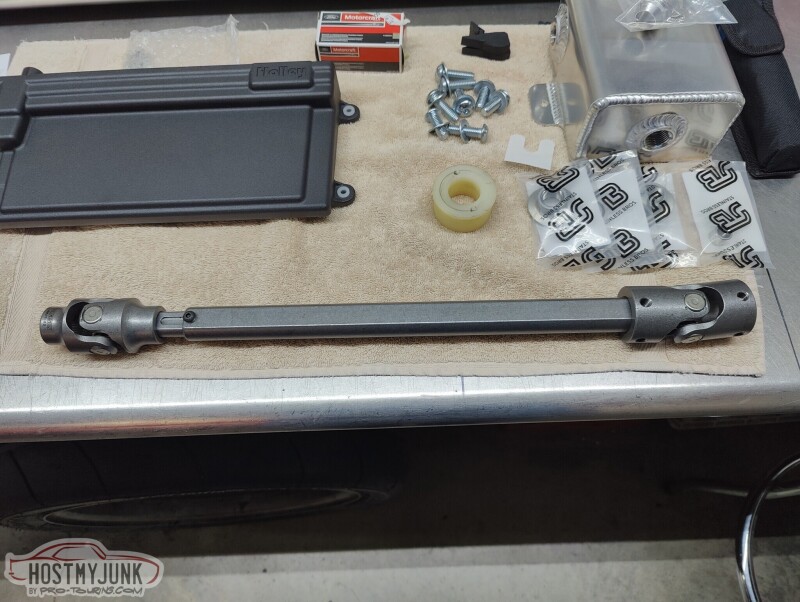 This is the bushing that supports the steering shaft inside the column. Whenever I would drive the car on a hot summer day, I would notice that the steering would get a little sticky. I suspect that this nylon bushing swell up from the heat and causes the steering to bind a little. The holes are from the screws that I installed to pull the bushing with a slide hammer.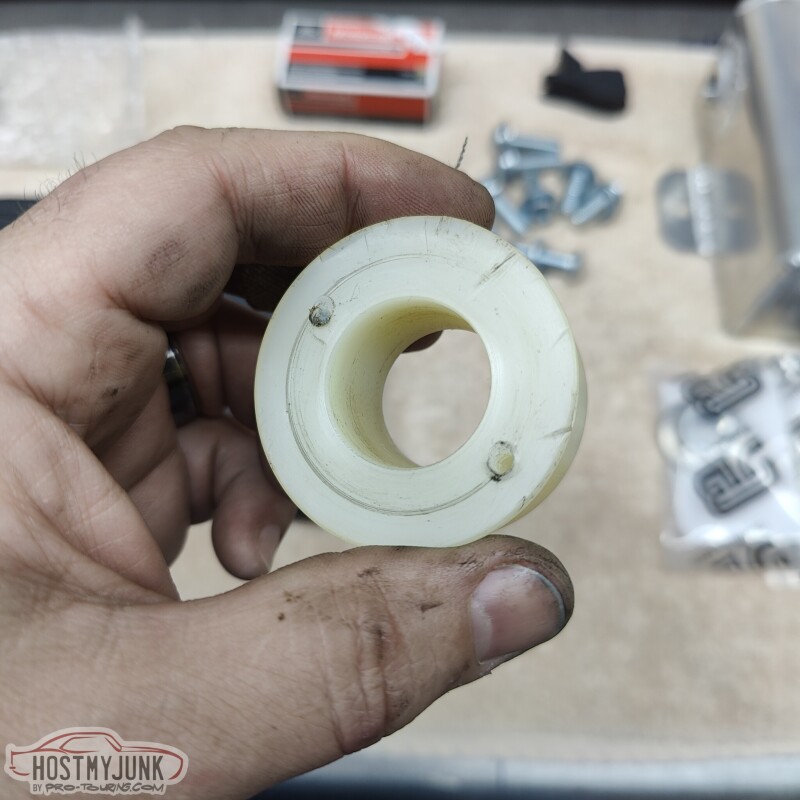 The bushing on the left is one that Vic made on his lathe. It is made out of Delrin, which I hope will be more stable with temperature changes.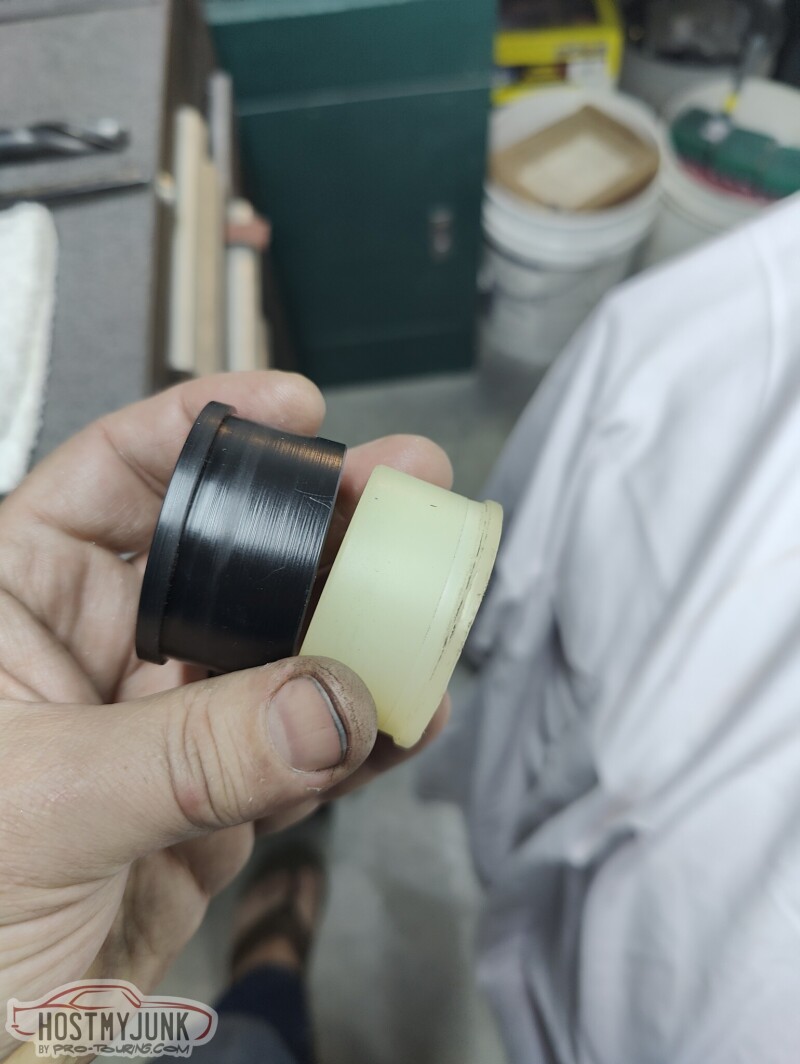 Here it is tapped into the steering column.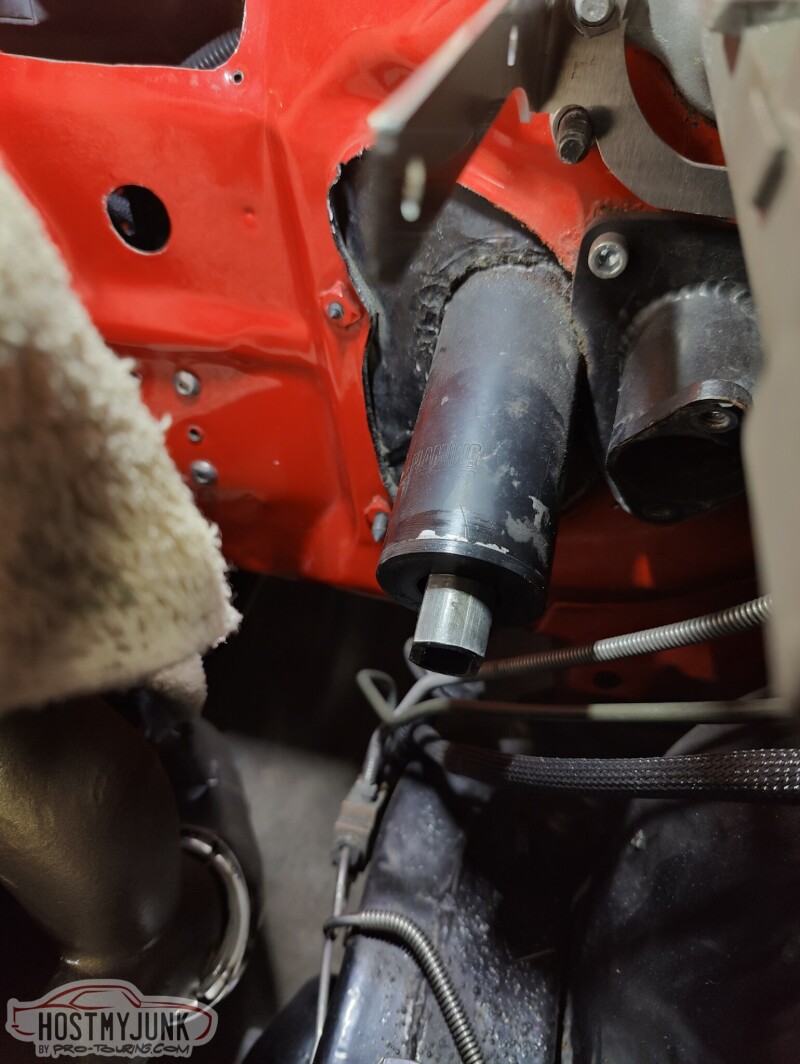 Andrew